We regularly publish some great healthy living tips, new recipes and other Prune tidbits on our blog
Nutrition
Posted Fri, Jun 11, 21 by Sunsweet
Quick to make, super-yummy and with no added sugar. What's not to love about these 4 Ingredient Prune Cookies? But would it surprise you to discover that these delicious cookies are bone friendly too? Research suggests that - because of the nutrients that they provide - the fruits may well have bone health boosting benefits. So tuck in!


View our collection of delicious Bone Friendly Recipes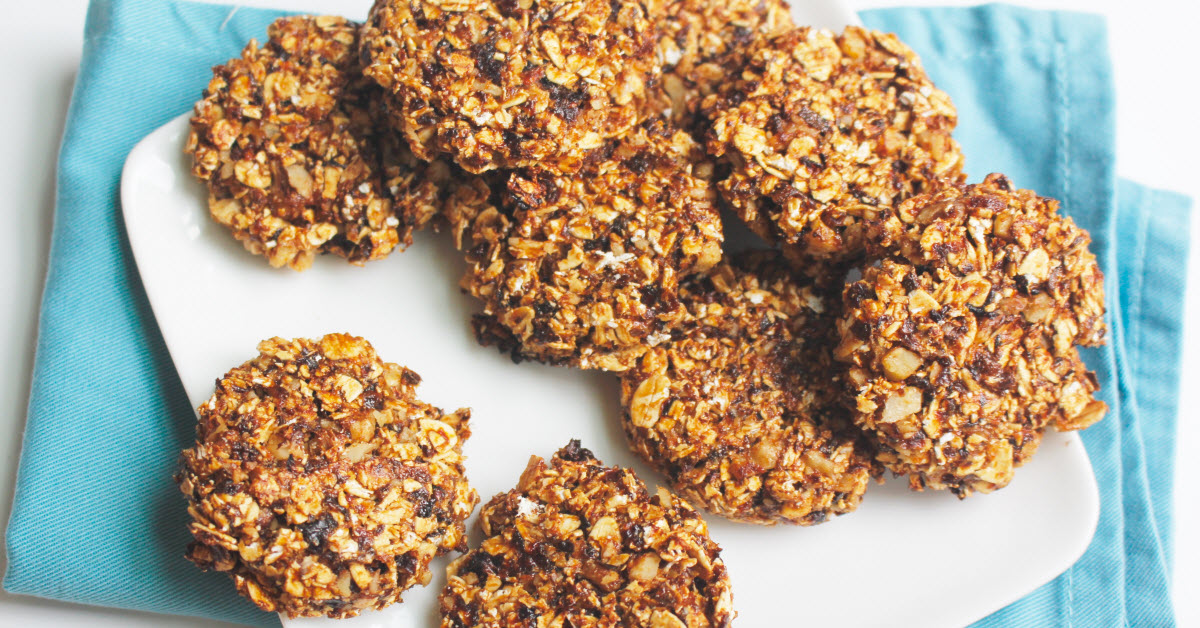 Ingredients
16 SUNSWEET prunes

2 tablespoons hot water

1 cup rolled oats

1/4 cup chopped walnuts
Instructions
Preheat oven to 375 degrees F.
In a food processor, pulse SUNSWEET prunes and hot water until smooth. Pulse in oats and walnuts until a sticky dough forms.
Roll dough into 12 balls and place on baking sheet lined with parchment paper.
Bake for 15 minutes. Immediately after removing from the oven, tap each of them down with a glass to form a cookie shape and let cool.
Other recipes you might be interested in...
Posted Wed, Feb 18, 15 by Sunsweet
5 Steps to a Healthier Lunch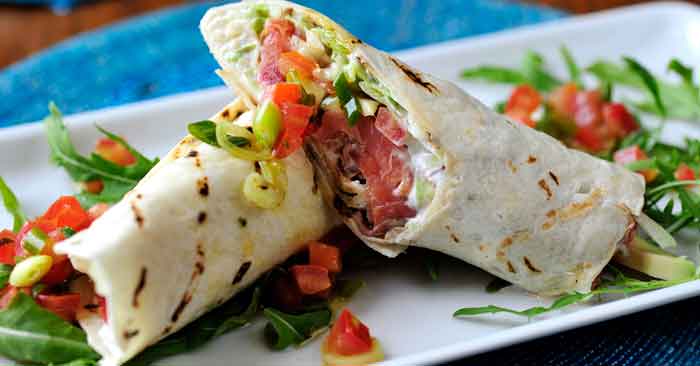 1. Get organised
To eat healthier you need to make your life as easy as possible. Before you even consider what to make for lunch, check your selection of lunchboxes, containers and beakers and think of what else you might need. A large traditional lunch box is great for sandwiches, but if you are hoping to be more adventurous, you might consider purchasing a flask or range of smaller clip boxes for soups, fruit and of course dried fruits such as Sunsweet prunes. Plan your lunches for the week at the weekend and include your ingredients as part of your weekly shop.
2. Vary your offering
You wouldn't want to eat the same thing for dinner every day, so why do the same with lunch? Too often we get stuck in a rut of making or indeed ordering the same sandwiches every day. Try a wrap, an open sandwich, a pasta salad or a baked potato to vary it up. If cooking the evening before, think of how you could use some of those leftover vegetables, meat or fish to make your lunch the next day. This will add variety into your diet and save you money too. Try out our
vegetarian tortilla wrap
to liven up your lunch box.
3. Soup glorious soup
It's cold out, so what is more satisfying at lunchtime than a bowl of hot nourishing soup? For the carnivores among you, making stock out of your next roast chicken will ensure any soup you make will be flavoursome. Or just buy pre-prepared stock cubes or liquids as the basis of your soup, add some dinner leftovers and vegetables and you are good to go. For increased protein, add chickpeas or bacon pieces and to enhance the flavour, a dash of olive oil, a teaspoon of parmesan cheese, or a sprinkling of fresh herbs is all you need.
4. Include some proteins
Protein is essential for filling you up for longer and balancing blood sugar levels and therefore is essential to eat at regular intervals throughout the day. Good sources of protein include meat, fish, cheese, nuts and tofu which can often get left out with the traditional bread based lunch. Add to sandwiches, salads, or serve as a side but make sure to include some in your lunch. For kids' lunches, you could go American and try out some peanut or almond butter. Served on wholegrain bread with either bananas or jam, these nut butters will provide some healthy midday protein.
5. Drink, drink, drink
For those who don't have access to a kitchen or water cooler in work or school, don't forget to bring a bottle of water with you. We all know we should be drinking two litres per day but unless it is at your desk beside you it is easy to forget. While obviously fizzy and sweetened drinks are to be avoided, fruit juices and even tea and coffee in moderation can all count towards your required daily fluid intake.
Posted Fri, Jun 11, 21 by Sunsweet
You can never have too many mid-week wonders, one-pot meals up your sleeve and our Spiced Braised Beef with Chickpeas, Prunes and Kale is one such wonder! This versatile dish is sure to become a firm family favourite but spruced up with a few sophisticated sides, it makes a tasty dinner party dish, too!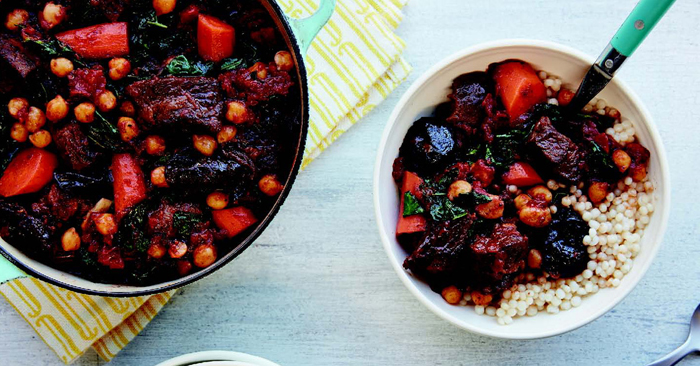 Ingredients
900g beef stew meat, 1 1/2" cubes

2 1/2 tsp salt, plus extra for seasoning

1/2 tsp ground black pepper

1 Tbsp unsalted butter

2 carrots, peeled and cut into 1" pieces

2 garlic cloves, smashed

1 Tbsp extra virgin olive oil

120ml red wine

1 can (400g) chopped tomatoes

240ml water

2 bay leaves

1 cinnamon stick

1 tsp garam masala

1 can (400g) chickpeas, drained

100g SUNSWEET prunes, halved

1 bunch lacinato kale, thinly sliced, thick stems removed

1 tsp red wine vinegar

800g cooked Israeli couscous, for serving

Instructions
Season meat with 1 tsp salt and pepper and place in large, deep sauce pan or Dutch oven. Scatter butter, carrots and garlic on top; drizzle with olive oil. Turn heat to medium-high, cook without stirring for 12–15 minutes to sear the meat.
Pour in wine, raise heat to high; cook until reduced by half, about 2 minutes.
Stir in tomatoes, water, bay leaves, cinnamon, garam masala and remaining 1/2 tsp salt; bring to a boil. Lower to gentle simmer, cover and let cook, stirring occasionally for 35 minutes.
Remove lid, stir in chickpeas. Cover and simmer for 1 5 minutes. Uncover, remove cinnamon stick and bay leaves. Stir in prunes, kale and vinegar. Simmer until meat is tender when pierced with a fork, 10–15 minutes.
Let rest for at least 10 minutes before serving, allowing flavors to meld. Season to taste with salt and pepper. Serve with couscous.
Other recipes you might be interested in...
Posted Fri, Jun 11, 21 by Sunsweet
It really is impossible to have too many salads up your summer recipe sleeve. Served on its own - with the addition of a handful of your favourite nuts - our Shaved Salad with Prune Dressing makes a wonderful light lunch. But it's a super pretty and versatile side dish, too!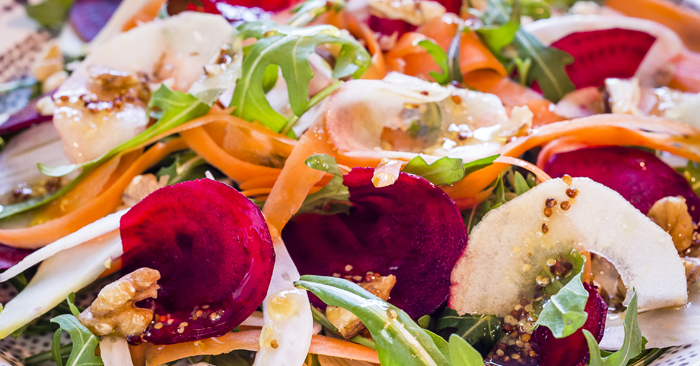 Ingredients
For the dressing:
2 tbsp extra virgin olive oil
2 tbsp SUNSWEET Prune juice
1 tbsp fresh lemon juice
½ tsp mustard (grain or smooth)

For the salad:
1 large carrot, peeled and trimmed
1 sharp apple (such as Cox), peeled and cored
2 golden or red beets, trimmed
½ bulb of fennel, trimmed
1 handful nuts, roughly chopped (I used hazelnuts, but almonds, cashews or walnuts are good too)
1 large handful of mixed rocket or lambs lettuce
1 tbsp fresh parsley, finely chopped
Instructions
First make the dressing. Simply take all of the dressing ingredients, place in a jar, close and shake well. Set aside.
Take the apple and all of the vegetables (apart from the rocket / lambs lettuce) and slice them as thinly as you can. You can use a mandolin, but a vegetable peeler works equally well.
Place the green leaves in a wide, shallow serving bowl, and arrange the vegetable and apple slices on top.
Sprinkle over the nuts (and cheese, if using), then top with the chopped parsley.
Just before eating, drizzle with the dressing, toss gently, and serve immediately.
Other recipes you might be interested in...
Posted Fri, Jun 11, 21 by Sunsweet
Snacking. It really is an everyday part of modern life. But, watch-out, not all snacks are created equal! So, how can you make healthy choices around the whole snacking issue and yet avoid being caught out by the convenient but calorific-loaded and nutrient-light options when the munchies strike?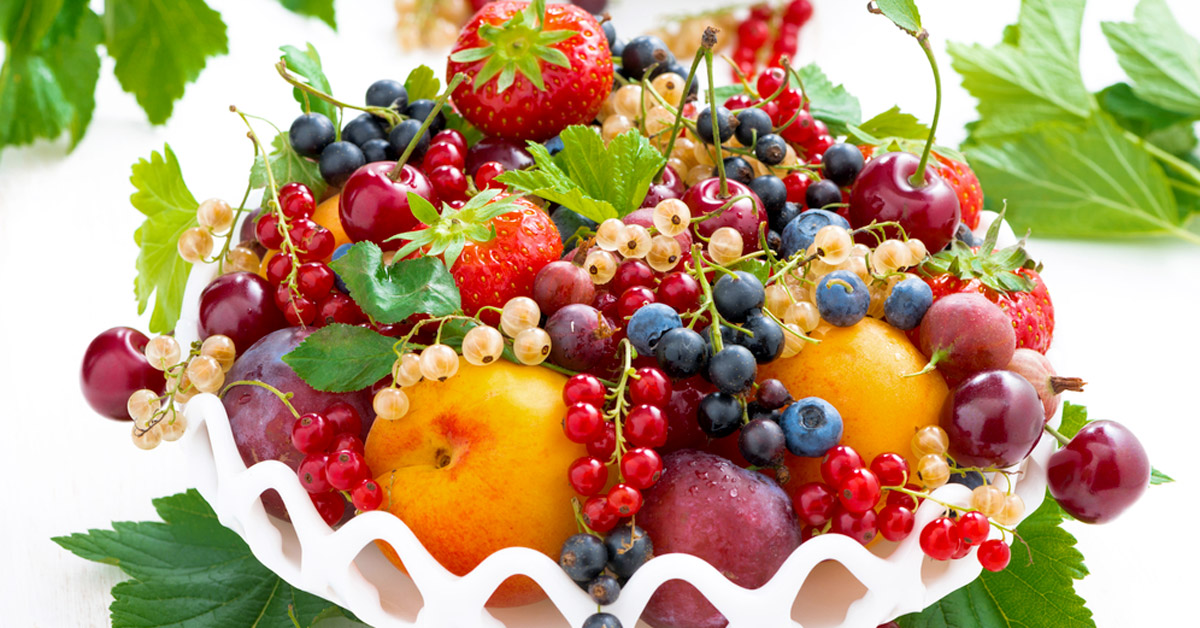 The important role of healthy snacks in the diet
Overeating of any kind is likely to lead to weight gain, in the long term. And unhealthy snacks – like crisps, biscuits and fizzy drinks – should certainly be limited to being just a very occasional treat. But there is compelling scientific evidence that nutritious snacks can – and indeed should – form part of a healthy balanced diet. According to the Mayo Clinic, choosing healthy snacks can help to both manage hunger, in the short-term, and reduce the likelihood of bingeing when it comes to mealtimes. But the trick is to choose snacks that can kick hunger into touch while, at the same time, be nutritionally beneficial and keep calorie counts low.
Kids' stuff
The evidence to support the positive role of snacking is even more compelling when it comes to kids. Childhood is a time when young bodies are growing rapidly, and any parent will confirm, kids shoot up fast. But children have smaller stomachs than adults meaning that they usually feel fuller quicker. According to a 2009 study by the WHO, snacking can be a good way for children to meet their extra nutritional needs and to support normal development. Why not give our Prune Energy Balls recipe a go? They're tasty, healthy, easily-made and can last up to a week!
Trends in snacking
In today's on-the-run society the temptation of the quick-fix convenient snack, often in the form of the nutritional bar, may appear to be just what a hungry tummy ordered. Clever advertising may suggest health values, however, nutritionists agree that not all nutritional bars are created equal! Many are high in refined sugar and can have as much saturated fat as a regular confectionary bar.
A recent Mintel report on snacking suggests that there is a growing preference for healthy food choices. And young people - the Millennial generation of 21 to 38 year olds, for example – were likely to snack for function and focus, with 39% snacking to get an energy boost. And California prunes tick lots of these boxes.
Sweet (Prunes contain only naturally occurring sugars, with no added sugar.)
Super-tasty
Packed with nutrients
Low Glycaemic Index (GI) of 29, which means that their sugar is released relatively slowly on digestion, helping to avoid the "rush-and-slump" that can be associated with other snacks.
It makes dietary sense to have a repertoire of easily prepared snacks up your sleeve, ideally ones that can be made advance, are suitable for the whole family and can be enjoyed whenever you're on the run. Think school lunch boxes, pre or post-exercise pick-me-ups, an office 'deskfast'. Check out our Prune Energy Balls - tasty, satisfying and nutritious.
Please Note: Prunes are good for digestion and help keep you regular, when 100g are eaten as part of a varied and balanced diet and an active lifestyle. Always consult a GP if you have any health concerns.
Posted Thu, Nov 26, 20 by Sunsweet
This year, is it possible to avoid all those dreaded winter bugs? Maybe by getting back to basics - with plenty of hearty and nourishing food, lots of exercise and good, old-fashioned rest and relaxation, you might just be able to give you and your family a fighting chance!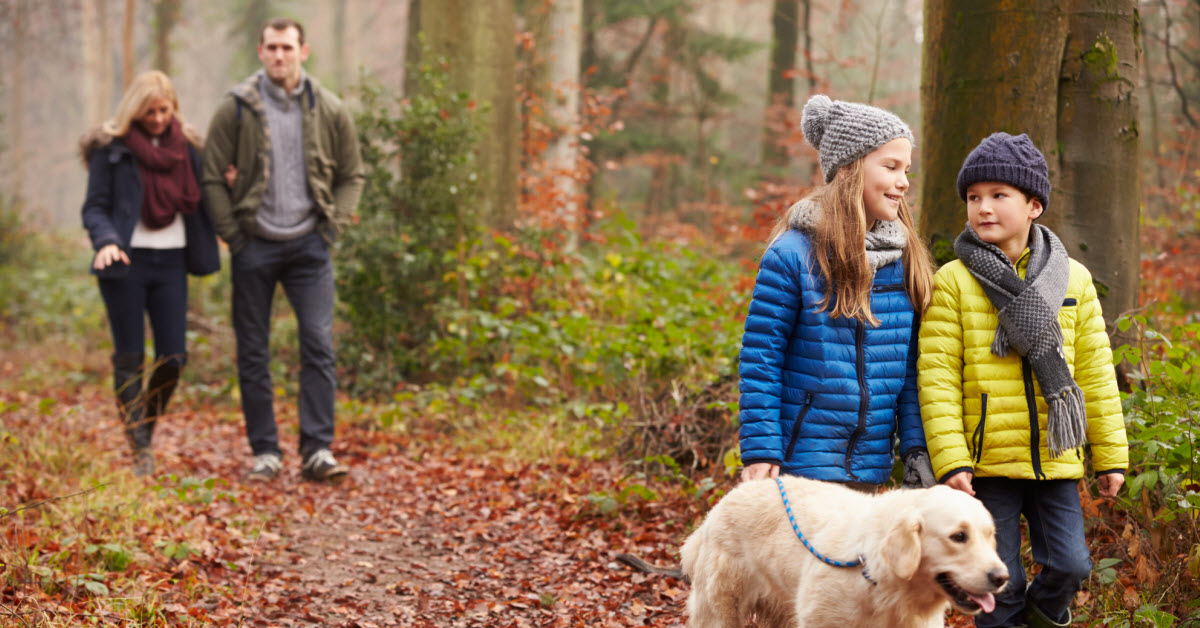 So what do you reckon? Do you think it'll be possible this year for you and your family to avoid all those dreaded winter bugs? We're not going to make any promises but maybe by getting back to basics with plenty of hearty and nourishing food, lots of exercise - ideally out of doors – and good, old-fashioned rest and relaxation, you might just be able to give you and yours a fighting chance!
At this time of year, it can be tempting to set your sights high when it comes to lifestyle changes. New Year's Resolutions can be a bit of fun. But – even if you take them seriously - they can be notoriously tricky to stick to. And who wants to kick off the New Year feeling as though they have let themselves down? A broader set of intentions around diet, exercise and emotional wellbeing may prove to be more beneficial, in the long run.
Fuelling your body with nutritious home-cooking
Life is busy. After a long day, and despite the best of intentions, it can be hard to find the motivation to eat well. It's all too easy to grab something that's convenient - but low in nutrition - and wind up with even lower energy levels. But that's where just a little bit of forward planning can really come into its own. Investing a couple of hours of your time to batch cook and then freeze a range of soups and stews, for example, is an excellent way to create "ready-meals" that pack a nutritious punch. And if you have a few temptingly tasty one-pot recipes up-your-sleeve, you can prep dinner, pop it in the oven and then wrap up warm and buzz out for a quick walk while it's cooking!
Snack wisely
Snacking is a part of modern life but it's worthwhile remembering that not all snacks are created equal! When you're famished, there's nothing quicker than grabbing a handful of prunes to munch on. And did you know that prunes are a source of vitamin B6, which helps to support a healthy immune system?
Getting out into the fresh air
The weather outside may, indeed, be frightful but exercising outside is so delightful. Trust us! There's something about bundling up and heading off for a walk on a wintry day that really helps to lift the spirits. And there's a scientific basis for that; a combination of fresh air and the increased oxygen levels that follow exercise helps to release serotonin, the feel-good chemical.
Learning how to relax
Stress can be as bad for your body as it is for your head. But in these super-busy times, stress can feel almost inevitable. And so it's worthwhile having a few tried and trusted techniques to hand, for when the pressure starts to mount. The evidence may be anecdotal but a link between heightened stress levels and a depleted immune system seems logical. So practice mindfulness, walk with a friend, enjoy a soak in the bath, cook a delicious meal for you and a loved one – whatever helps you to relax!
So this year, resolve to have a healthy, happy and active winter. Enjoy!
Please Note: Prunes are good for digestion and help keep you regular, when 100g are eaten as part of a varied and balanced diet and an active lifestyle. Always consult a GP if you have any health concerns.
Posted Fri, Jun 11, 21 by Sunsweet
The experts reckon that up to a third of the most common types of cancer could be prevented by taking two very simple steps. Can you really afford not to find out more? Get informed and do your bit to improve your lifestyle and reduce the risk for you and your family.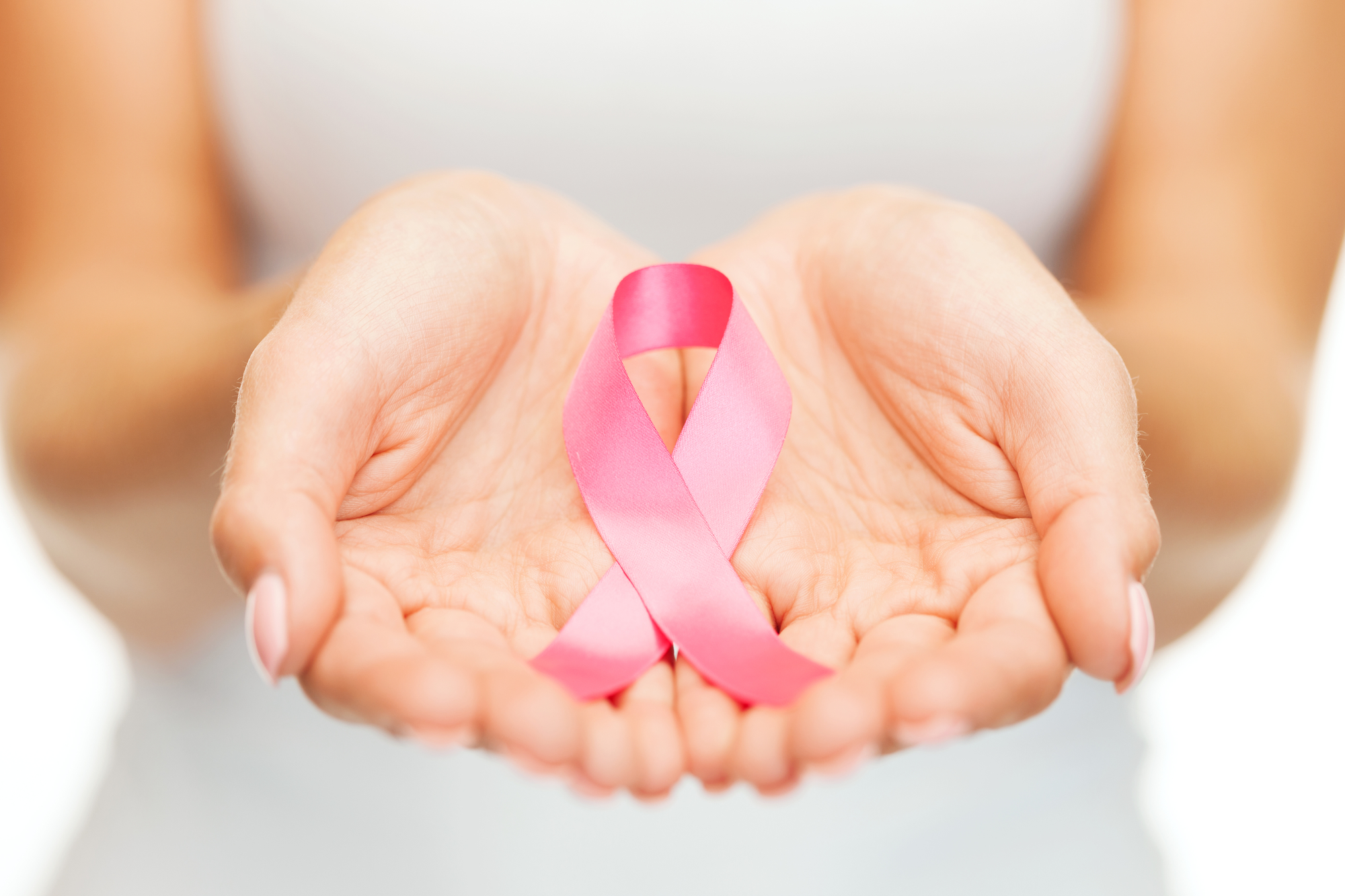 World Cancer Day
Established at the World Summit Against Cancer, in Paris, on 4 February 2000, World Cancer Day has become a truly global movement. And the main aims of the day are simple:
To unite the world's population in the fight against cancer.
To save millions of preventable deaths, annually.
To raise awareness about cancer both in the media and in people's minds.
To share up-to-date information about the disease, its causes and the steps that can be taken to help to prevent it.
To inspire individuals, health organisations and governments around the world to take action.
Cancer: The Stats
The stats on cancer make for pretty sobering reading. Worldwide, more than 8 million people die of the disease each year. Half of those – some 4 million people - are the premature deaths of people aged between 30 and 69. The number of cases of cancer is only expected to rise in the years to come.
Doing our bit
And yet despite all the stats, there are still plenty of reasons for us all to feel positive and hopeful. Research published by the organisers of World Cancer Day suggests that up to a third of the most common types of cancer could be prevented by taking two very simple steps:
By having a balanced and nutritious diet thus maintaining a healthy weight.
By taking regular exercise.
The role of 5-a-day
The five-a-day fruit and veg guidelines were based on World Health Organisation recommendations and introduced in 1990 with the aim of improving the health of the global population. Many of us already struggle to achieve five-a-day. And yet a study by University College London found that there could be health benefits from doubling that target. Dr Oyinlola Oyebode, the study's author, says, "The clear message here is that the more fruit and vegetables you eat, the less likely you are to die at any age. My advice would be however much you are eating now, eat more."
The good news is that whether your fruit and veg intake is tinned, fresh, frozen or dried – like scrummy Sunsweet prunes – it all counts towards your five-a-day. And our recipe pages are chock-full of fruit and veggie-based inspiration!
Keeping active
An active lifestyle – with lots of movement throughout the day - is really important and adults should aim for a minimum of 150 minutes of exercise during an average week. But with busy lifestyles – where every moment of our week is accounted for - this can sometimes be easier said than done. With a little bit of planning, though, it doesn't have to be impossible.
Rather than "a coffee and cake catch-up" with a friend, arrange to have a weekly "walk and talk" instead.
Make friends with one-pot meals: while they're cooking, the entire family can get outside for a walk around the block, a spot of gardening or a high-energy kick-around. Or better still, all three!
Get-together with family and friends and book some activities that will drag you out of your comfort zone. Climbing walls, indoor skiing, jiving classes… There's so much out there, for you to try!
Please Note: Prunes are good for digestion and help keep you regular, when 100g are eaten as part of a varied and balanced diet and an active lifestyle. Always consult a GP if you have any health concerns.
Posted Fri, Jun 11, 21 by Sunsweet
Following a gluten free diet has become much more popular and widespread, over recent years. A report by USA Today, for example, found that as many as one in four people were now attempting to live gluten free. In this feature, we will explore the differences between gluten sensitivity and coeliac disease and take a look at hints and tips for living gluten free, with the minimum of fuss.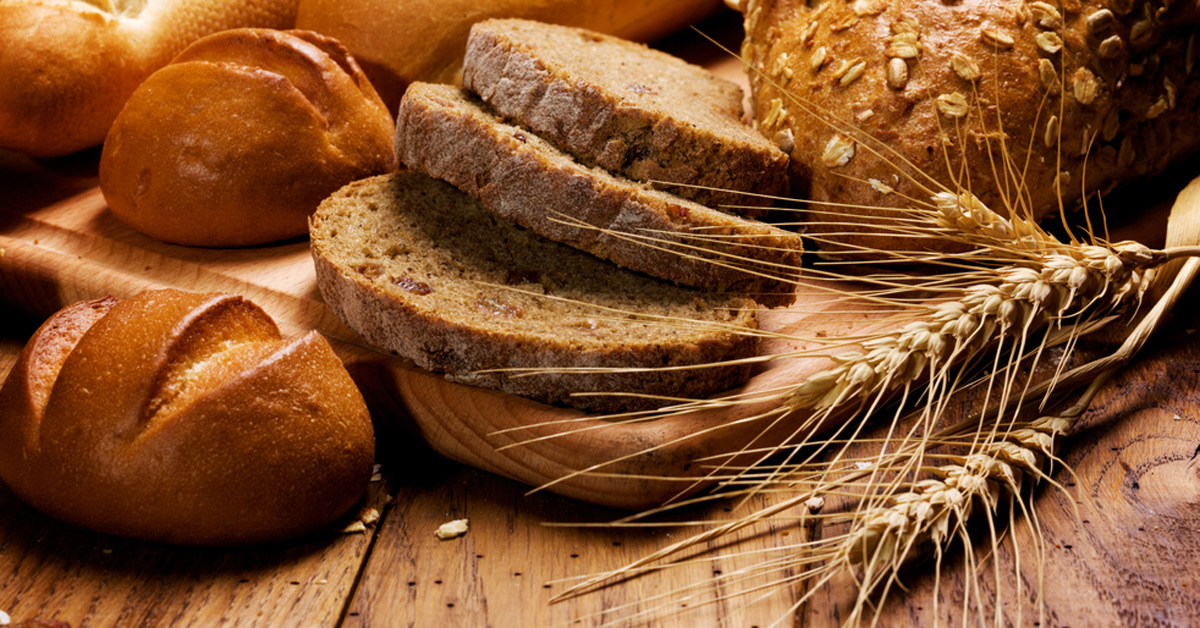 What is Gluten?
But, first, what exactly is this gluten that we hear so much about? Gluten is the protein that is found in the grains – like wheat and barley and rye – that feature heavily in the everyday diets of so many of us. Think of all the bread and pasta and breakfast cereals that our families consume on a daily basis.
Many people report feeling bloated and sluggish after a particularly gluten rich meal, leading them to make a lifestyle choice of avoiding the protein wherever possible. Experts now believe that mild symptoms, like these, could be due to a sensitivity to gluten. The British Medical Journal does warn against self-diagnosis, though, because such symptoms could be down to something more serious, like coeliac disease.
Coeliac Disease
For people with coeliac disease - an autoimmune response to gluten – exclusion, for life, is the only treatment for the condition. It is estimated that around one percent of the population is affected by the condition. According to the NHS, "Reported cases of coeliac disease are two to three times higher in women than men and can develop at any age, although symptoms are most likely to develop during early childhood and in later adulthood."
Coeliac disease – because it irritates and then subsequently damages the lining of the gut - causes painful diarrhoea that, in turn, can lead to weight loss, anaemia, extreme tiredness and even osteoporosis. (Why not take a look at our features on bone health, to find out more about this?). A gluten free diet allows the gut to heal and for the symptoms to improve.
Gluten Free Choices
The good news is that a gluten free diet doesn't have to be too restrictive. Many foods – like meat and fish, rice and potatoes, vegetables and fruit – can still be enjoyed as part of a healthy, balanced diet. Cafes and restaurants are now much more geared up towards offering a gluten free choice. And the even better news is that prunes are a naturally gluten free food – a serving of prunes or a glass of prune juice can be included in a gluten free diet. You can also add them to your favourite coeliac-friendly recipes for a sweet and fruity twist.
Need some inspiration?
Check out our recipe pages where we've recently added new gluten free recipes like Light Prune Focaccia, Dense Chocolate Cake, Homemade Lemon and Poppy Seed Cake … no need to compromise on taste.
We recommend you seek medical advice before making dietary changes.
Posted Fri, Jun 11, 21 by Sunsweet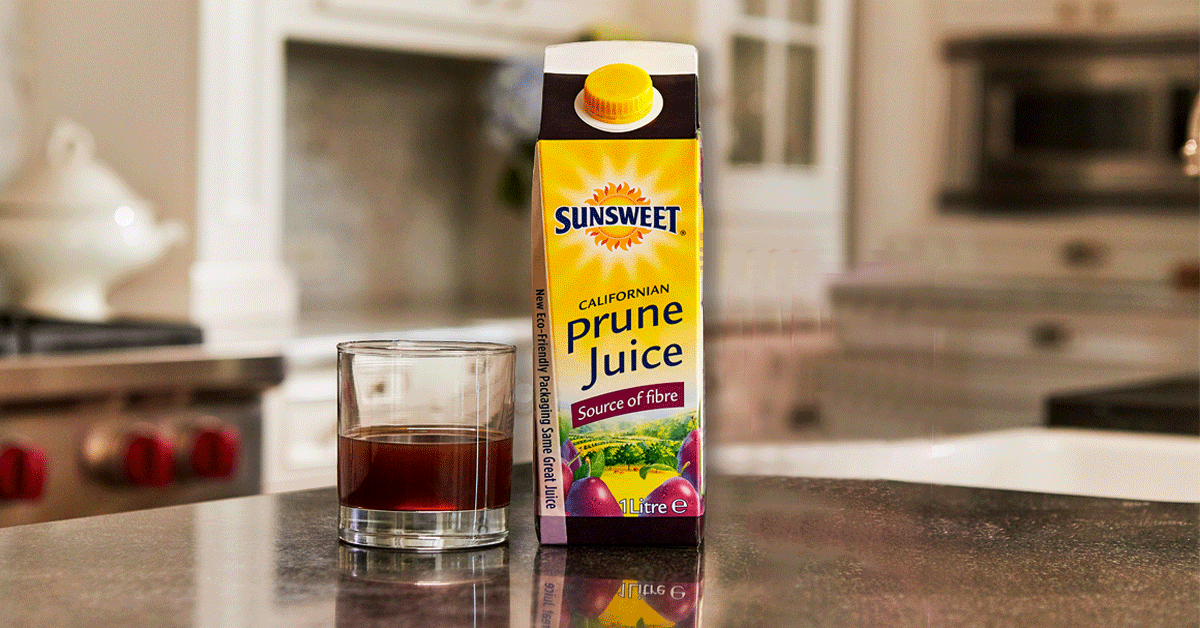 Our New Prune Juice Pack Makeover
We've upgraded the packaging for our one litre prune juice product!
We'll be using the more eco-friendly Elopak cartons now for our sun-filled
prune juice
. But don't worry, there is absolutely no change to the contents – your favourite prune juice will taste just as good as ever!
We considered lots of factors when we decided to make the change, but the most important one was to ensure your juice remained exactly the same high quality you've come to know from Sunsweet!
There's been a lot of talk lately about eliminating plastic from the environment - too much of it inadvertently ends up in our oceans.
In fact, an estimated 8 million metric tons of plastic winds up in the world's oceans each year and some researchers predict that unless something is done, there could be more plastic waste than fish (by weight) in the sea by 2050.
And considering the UK and Ireland boast over 20,000 km of coastline, we think it's worth doing our part to keeping our shores clean.

These cartons use much less plastic and are created with sustainable wood fibre from FSC certified wood. And while the plastic bottles we used are recyclable we feel it's about time for a makeover!
Aside from the environmental benefits, this new packaging is good for you and your family too.
The cartons have an easy open screw-top lid and the pack is easy to handle and pour.
The square shape fits conveniently in your fridge door so you can continue to enjoy your prune juice chilled.
And, of course, the new packaging keeps your favourite Sunsweet Prune Juice tasting just as scrumptious as ever.
We all need to update our style every once in a while to suit the changing times and we hope you love our new, eco-friendly package as much as we do.
Watch out for the new cartons in your local supermarket.
Mmm...Prune Juice Recipes
Prune juice tastes fantastic on its own, but if you're looking for different ways to include it in your diet then why not try out one of our
recipes
? They can be a fun and creative way to help you and your family to get the
health benefits
of prune juice in exciting new ways.
By combining prune juice with other fruits you'll get more of your five-a-day in one delicious serving.
Prunes and prune juice are a natural way to sweeten smoothies and these recipes might give you some inspiration to come up with your own combinations!
Nutritional Benefits of Prune Juice
There are many reasons for including prune juice in your diet. The great, naturally sweet flavour, convenient refreshment, or the many nutritional benefits such as fibre, potassium and sorbitol.
Now you can add helping the environment to the list!
Whether you enjoy your prune juice in a smoothie, straight up, or on the rocks, you can be sure that the package it came in won't end up, well, on the rocks :)
Sunsweet Prune Juice has no fat, no salt, no additives and now no plastic bottle.
We think that's worth raising a glass to!
Posted Fri, Jun 11, 21 by Sunsweet
With scientific studies now suggesting that five-a-day may no longer be enough, how can we ensure that our family are getting the fruit and veg that they need, for optimum health, while keeping things interesting – and tasty – at mealtimes?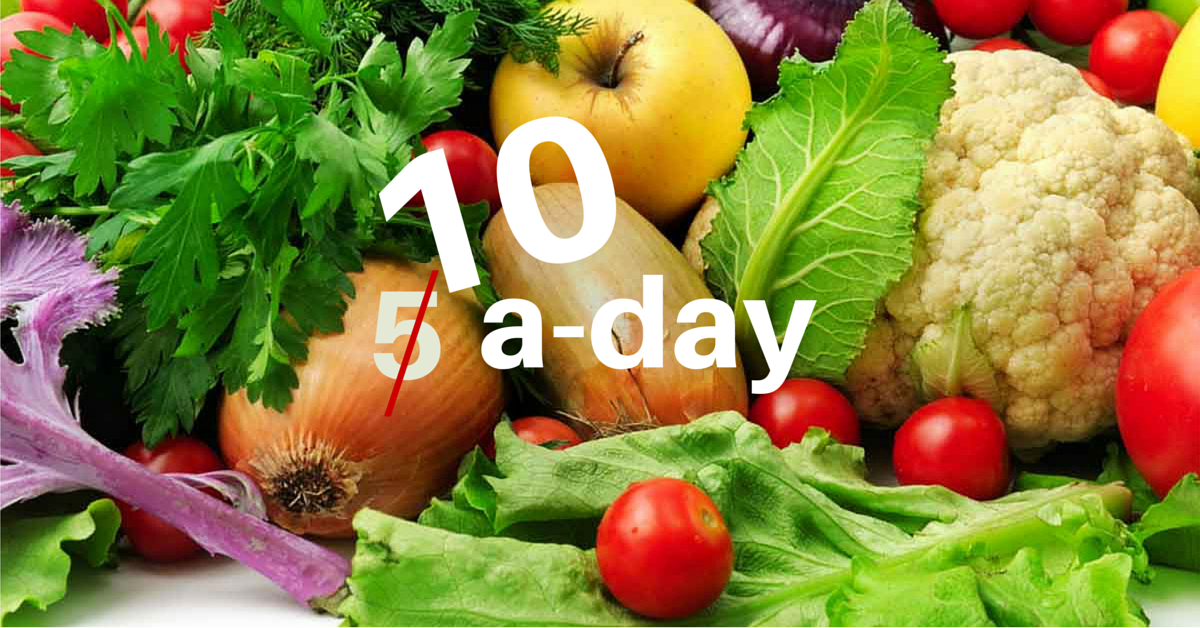 Summer is a great opportunity to finally step into the sunny season with confidence, positivity and gratitude. Phew! And the perfect fuel for all of that? Delicious fruit and veg and plenty of it!
So, is five-a-day still enough?
Based on the World Health Organisation's recommendations, the five-a-day fruit and veg guidelines were introduced in 1990 with the aim of lowering the risk of heart disease, stroke, diabetes and obesity. Almost a third of us struggle to regularly get our five-a-day. But a 12-year study, 2001 – 2013, by University College London has found that we may benefit from actually doubling-up on the official guidelines and aiming for ten portions of fruit and veg a day instead, to significantly lower the risk of premature death. The study's lead author, Dr Oyinlola Oyebode, went on record to say: "The clear message here is that the more fruit and vegetables you eat, the less likely you are to die at any age. My advice would be however much you are eating now, eat more."
Variety – the spice of a healthy life
Whether your fruit and veg is tinned, fresh, frozen or dried – like scrummy Sunsweet prunes – it all counts towards your five-a-day. Great news, especially if you're aiming for the more ambitious ten daily portions! The trick is to keep things interesting, so that you and your family don't get bored. And a really great way to do that is to try – for as many of your meals as possible – to have a seasonable focus to the ingredients that you choose.
Did you know that just three prunes count for one of your daily portions? This is great news, especially if you're aiming for the more ambitious ten daily portions! The trick is to keep things interesting, so that you and your family don't get bored. A really great way to do that is to try – for as many of your meals as possible – to have a seasonable focus to the ingredients that you choose. Our recipes pages have lots of inspirational breakfast, mains, salads, desert & sweet treats, salads etc ideas to help you on your way.
Seasonable Treats
With the changing of the seasons, there's something lovely about taking advantage of the natural diversity – the flavours, the textures, the scents and the colours – of seasonable foods. And it's a great way for you and your family to ring the changes at meal-times and to try lots of different foodstuffs throughout the year. Wild garlic, morels and salad staples like spring onions, watercress and rocket are all excellent at this time of the year and make superb foundations for the lighter dishes of springtime as we naturally gravitate away from winter stodge. And if you're feeling inspired by all-things seasonable, why not try growing your own?
Grow your own!
Growing your own is easier than you might think. Vegetable gardening – with a raised bed or even just a handful of pots – is a great excuse to get the whole family out into the fresh air. And eating healthful foods - that you have watched grow from seed – can help to tempt even the fussiest of eaters into trying new things. There really is something magical – for kids of all ages – in the transformation from seeds to shoots to something scrummy. Salads are a super-simple starting point. A sunny spot. Plenty of water. And you really can't go wrong.
And finally...
You can check out Sunsweet's eco credentials, here:
Please Note: Prunes are good for digestion and help keep you regular, when 100g are eaten as part of a varied and balanced diet and an active lifestyle. Always consult a GP if you have any health concerns.
Posted Fri, Jun 11, 21 by Sunsweet
Prunes and Bone Health
Bone and teeth enamel are the hardest substances in the body, so what is available to keep them healthy and strong? Many people look after their teeth by brushing daily, but what about our bones? When thinking about improving your bone health your first thought probably isn't to reach for prunes. However research is suggesting that prunes could in fact be beneficial for bone health, due to the nutrients they provide.
As with most dried fruit, prunes do not contain significant amounts of calcium (43mg/100g), which is commonly and correctly associated with bone health. However, prunes do contain vitamin K and manganese that among other functions have direct benefits for bone health. Prunes are high in vitamin K, which supports the maintenance of normal bones and helps with normal blood clotting. Prunes are also a source of manganese, which supports the maintenance of normal bones, and the formation of normal connective tissues (a structural part of bones).
If that isn't enough to get you reaching for the prunes, they contain further beneficial nutrients. Prunes are a source of vitamin B6, which helps make healthy blood cells in our bone marrow and maintain normal hormone levels including those involved in bone health. Additionally, prunes are high in potassium, which helps your muscles work normally, and without our muscles we would not be able to move our bones. Prunes are a source of copper, which helps support normal iron transport in the body, helps maintain normal connective tissues (a structural part of bones), and plays a role in protecting cells within the body from oxidative damage. The human body is very complex with cells working together and separately to perform all our vital body processes and help us go about our daily lives. Our contribution to this is consuming a balanced and varied diet with adequate amounts of all essential nutrients, necessary for optimal body functions.
Our bones provide strength, support and protection to our bodies and help us carry out everyday tasks. Bones are a living tissue, which is continually growing and changing. Bones, become most dense in our early twenties, from then on the density starts to reduce (IOF 2015) so it is important to look after our bone health throughout life; to help maximise the density in childhood and then minimise the loss in adulthood. Reduction in density and quality of bone in turn increases the risk of fractures.
"Around the world, 1 in 3 women and 1 in 5 men are at risk of an osteoporotic fracture (IOF 2015)."
Often there are no signs or symptoms of osteoporosis until the first fracture which most commonly affects the hip, spine and wrist; and risk increases with age (IOF 2015). Fractures can affect quality of life, for example, following a hip fracture, only 40% of survivors return to their pre fracture walking ability (Sipila 2011). As walking is an important weight bearing exercise required for bone health, this may increase the risk of further fractures.
According to Hernlund (2013), 22 million women and 5.5 million men had low bone mineral density (BMD) or osteoporosis in the EU in 2010, with almost twice as many fractures occurring in women compared to men. Hormonal changes in postmenopausal women can increase bone loss and is a major health concern (Hooshmand 2014).
"The 2010 EU costs of osteoporosis, including 5% from pharmacological intervention, were estimated at €37 billion (IOF 2015)."
We know that following a bone friendly lifestyle can help maximise bone health- that means following a diet that is balanced and varied, alongside plenty of weight bearing activity such as walking, running, gardening, dancing and house work. Prunes can make a useful contribution to your diet, together with a variety of foods including sources of calcium such as milk and dairy products, and vitamin D, from oily fish (eg salmon and mackerel), eggs and sunlight*.
Learn More about Our Collaboration with the International Osteoporosis Foundation (IOF)
International Osteoporosis Foundation (IOF)
Sunsweet are partnering with the International Osteoporosis Foundation (IOF) as a Nutrition Sponsor to promote World Osteoporosis day. In collaboration with the IOF, we have prepared a number of PDF fact sheets which you can download from the bone health section of our website - For example our Love Your Bones brochure is filled with easy and practical bone friendly information; exercises, recipes and bone building tips for all the family.
Research
There are now a number of studies that have investigated the role of prunes in bone health and further research is currently being carried out to explore the mechanisms.
Strong bones help protect against osteoporosis so is there a potential link with prune consumption? Metti (2015) studied older, osteopenic, postmenopausal women who consumed 50g (5-6 prunes) or 100g (10-12 prunes) daily for 6 months (in addition to daily calcium and vitamin D supplements). The results indicate that both doses (50g and 100g) may benefit bone health by helping to slow bone loss, so this suggests that prunes are playing a role, but more research is needed to identify how prunes have this effect.
The increasing weight of evidence suggests prunes could be an effective fruit to help maintain bone health. Choosing to consume Sunsweet Californian prunes as part of a varied and balanced, and a healthy and active lifestyle could see further benefits than you first thought.
*for more information on how to protect your skin and eyes in the sun, visit http://www.nhs.uk/livewell/skin/pages/sunsafe.aspx
References:
Hernlund E, Svedbom A, Ivergard M, Compston J, Cooper C, Stenmark J, McClosky EV, Jonsson B, Kanis JA (2013) Osteoporosis in the European Union: medical management, epidemiology and economic burden. Arch Osteoporos. 8; 136.


Hooshmand S, Brisco JRY, Arjmandi BH (2014) The effect of dried plum on serum levels of receptor activator of NF-kB ligand, osteoprotegerin and sclerostin in osteopenic postmenopausal women: a randomised controlled trial. Br J Nutr. 112; 55-60.


Hooshmand S, Metti D, Kern M, Arjmandi H (2015) Dose response of dried plum on bone density and bone turnover biomarkers in osteopenic postmenopausal women. Presented at the International Symposium on the Nutrition Aspects of Osteoporosis, June 17-20, Montreal, Canada.


International Osteoporosis Foundation (2015) http://www.iofbonehealth.org/


Metti D, Shamloufard P, Cravinho A, Cuenca PD, Kern M, Arjmandi B, Hooshmand S (2015) Effects of low dose dried plum (50 g) on bone mineral density and bone biomarkers in older postmenopausal women. FASEB. 29; 738.12.


Sipila S, Salpakoski A, Edgren J, Heinonen A, Kauppinen M, Arkela-Kautiainen M, Sihvonen S, Pesola M, RantanenT, Kallinen M (2011) Promoting mobility after hip fracture (ProMo): study protocol and selected baseline results of a year-long randomized controlled trial among community-dwelling older people. BMC Musculoskeletal Disorders. 12: 277.
Posted Fri, Jun 11, 21 by Sunsweet
World Osteoporosis Day (WOD) takes place in October, each year. And the campaign call this year is for people, of all ages, to "Love Your Bones: Protect Your Future". Osteoporosis is a growing problem, globally, and sufferers can be affected by an array of life-limiting symptoms. But it's not all doom and gloom. There are lots of simple steps that can be taken to help protect our bones.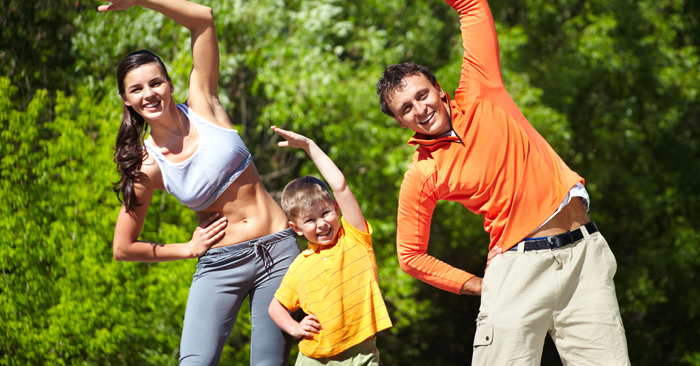 Beautiful bones!
Most of us pay very little attention to our bones. And yet they provide us with strength, protect our bodies and help us carry out everyday tasks. Did you know that bones are a living tissue, continually growing and changing? They become most dense in our early twenties but then the density starts to reduce making it important to be mindful about bone health, throughout our lives.
Signs of osteoporosis
A first fracture - most commonly affecting the hips, spine or wrists – can often be one of the first signs of osteoporosis. Osteoporosis affects one in three women and one in five men aged 50 years and over. The condition causes bones to weaken and thus break more easily and can lead to serious pain and even long-term disability. Following a hip fracture, for example, only 40% of survivors return to their pre-fracture walking ability and because walking is an important weight-bearing exercise – crucial for bone health – this can exacerbate the condition. In severe cases, even sudden movements – like sneezing – can start to cause problems.
Hints and tips
The WOD's official website offers the following five tips for healthy bones and a fracture-free future:
Get regular exercise: Strengthening and weight-bearing exercises – like good old walking – are excellent options.
Eat well: Ensure your diet includes plenty of bone-healthy nutrients like calcium and vitamin D. Snacking on nuts or dried fruit can help. And did you know that prunes contain vitamin K and manganese that - among other functions - have direct benefits for bone health?
Cut out unhealthy habits: If you're still overeating, smoking or drinking excessively, get the help you need and stop.
Assess your osteoporosis risk: If it's high, you might need prescription medication to protect you.
And if you suspect that you're high risk? Ask your doctor to run some tests so that you can get the treatment you need.
The role of prunes
Prunes provide a number of nutrients that contribute – in different ways - to bone health:
Vitamin K supports the maintenance of normal bones and helps with blood clotting.
Manganese also supports the maintenance of normal bones and helps form normal connective tissue (a structural part of bones).
Vitamin B6 helps make healthy blood cells and maintain normal hormone levels.
Copper helps support normal iron transport in the body and also helps maintain normal connective tissues.
If you'd like to know more, why not check out our Serve Up Bone Strength fact sheet?
Please Note: Prunes are good for digestion and help keep you regular, when 100g are eaten as part of a varied and balanced diet and an active lifestyle. Always consult a GP if you have any health concerns.
Posted Wed, Jan 23, 19 by Sunsweet
You might not have time to go to the gym or do a fitness class, but that doesn't mean you cannot get fit. The trick is to try and bring fitness into your everyday life and disguise your exercise by doing things you enjoy. Do you like to dance, cycle, walk the dog or does vigorous housework de-stress you? All these things are exercise – they get your heart pumping and burn calories.

So no more excuses, everyone can increase their fitness by incorporating these small changes.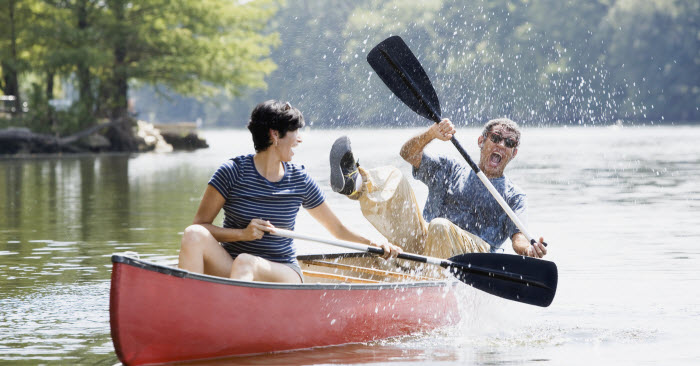 Here are our top ten tips:
Don't use the "I've no time to go to the gym" as an excuse. Never has home exercise been so accessible or affordable. If you have a games console already, invest in a Wii Fit or chose from one of the multitude of fitness DVD's available. Just 30 minutes 3 times a week would make a big difference to your fitness levels.
Take public transport and leave the car at home. While it may mean timing your event more carefully, it saves fuel, money and is better for the environment. Also, get off one stop early and walk the rest of the way.
Remember exercise does not have to mean sport. Housework, shopping or gardening can also count towards your daily exercise intake.
When you encounter a stairs and an escalator side by side, chose the stairs. Yes it's easier to stand than walk but walking up stairs is a great mini workout to incorporate into your daily routine.
When going to the cinema, shopping centre or any other place with a large car park, make a habit of parking furthest from the door. In the time spent looking for the "optimum" spot near the door, you will have already walked across the car park and had a little fresh air and exercise.
Walk! It's free, healthy, weight bearing and can be done anywhere. You don't need special equipment other than sensible walking shoes or runners and can take place from right outside your front door.
Don't waste your precious time going to an expensive gym on the edge of town. Find a local class near you by looking at the list of events in your local community centre or church hall. As well as getting fit, you may even get to know some of your neighbours as you salsa, step or zumba together.
Find a fitness buddy. Instead of catching up with friends over a coffee, tie those laces, put on those jackets and walk and talk.
Forget the car for short journeys - make a habit of walking to your local shop, school or friend's house.
Create more time. If you truly feel that you have no extra time for exercise, then create some! Get up a half an hour earlier, or turn off your television in the evening for a half an hour or make a decision to go to bed a little later after your evening walk.
Posted Wed, Jun 10, 20 by Sunsweet
Prune juice is great as a sweet, velvety drink anytime of day, no matter what age you are. Naturally fat and salt-free,* prune juice is great as a drink on its own, but can be used as an ingredient in smoothies, savoury sauces and desserts. Apart from its sweet and slightly tart taste, it has nutritional benefits that can contribute to you and your family's balanced diet.
Naturally Sweet Tasting with no Additives
Prune juice is made from high quality, sun-dried California prunes, which undergo a
unique harvesting process
that helps make the prunes juicier and sweeter. Sunsweet prune juice has no added sugar or other additives. Its distinctive dark colour is entirely natural and it has no nasty additives like acidity regulators or flavourings.
It is naturally fat-free - great if you're trying to reduce your intake of saturated fat. Reducing saturated fat consumption helps maintain normal blood cholesterol levels.

And because it's naturally salt-free – this helps reduce sodium consumption which can help maintain normal blood pressure. And while all fruit juices are naturally free from salt and fat, unlike most other fruit juices, prune juice also contains fibre. Few other fruit juices contain meaningful amounts of fibre as it is often lost during the juicing process. So although insoluble fibre is removed after juicing, soluble fibre remains in the juice.
In addition, prune juice contains sorbitol. Sorbitol is a polyol, or complex carbohydrate, which acts like a sponge – it attracts and holds water in the bowel. Not all of the sorbitol consumed is digested, which is what makes it useful. All of this and it tastes great too! Which means that everyone in the family can enjoy a glass with breakfast, or as a sweet treat during the day.
Drinking Tip #1:
Prune juice is great as a smoothie ingredient. If you have a blender or smoothie maker, download our
free smoothie recipe booklet
. Or get creative and come up with your own combinations. If you're social savvy, why not share the love and post it on our
Facebook
or
Instagram
page? We love seeing new creations our followers concoct with our prune juice goodness!
Prune Juice and Potassium
Prune juice's other nutritional benefit might be less familiar to most people. Like all juices it is
naturally salt and fat free
, but when it comes to nutritional benefits it has an edge over other juices.
For example, prune juice is a good source of potassium which helps support normal blood pressure and a healthy nervous system. It also helps your muscles to work normally. Its rich, velvety taste makes it a naturally sweet way to include more of this nutrient in your diet. It's the perfect post-workout refreshment as potassium can be lost when we sweat!
Drinking tip #2:
Some people like to add ice cubes to a glass of prune juice, but it's delicious simply served chilled from the fridge.
Make Prune Juice your Go-To Secret Ingredient for Delicious Dishes
We have lots of great recipes which include prune juice and will appeal to even to the pickiest of eaters. Kids of all ages will love our
Prune and Orange Pancakes
and fluffy cloud-like
Baked Prune Whip
.
Prune juice can be used as an ingredient in smoothies which are great as a snack or for breakfast on the run. More organised breakfast-makers will love
Roz Purcell's overnight Prune Bircher recipe
, just five minutes to prepare the night before and you'll leap out of bed in the morning!
If you prefer savoury to sweet, you'll find that prune juice is great as an addition to sauces and salad dressings.
Chicken Lettuce Wrap with Asian Prune Sauce
balances the tart-sweet prune juice flavour with soy sauce and rice vinegar.
Or you can keep it simple and drink a glass of chilled prune juice straight from the fridge. However you decide to include prune juice in your day, it is one drink that just might keep you smiling on the inside too.

*like all juices.
Prunes and prune juice can be enjoyed as part of a varied and balanced diet and a healthy lifestyle. For detailed information on the nutrition content of prunes and prune juice please visit our products page.
Posted Thu, Mar 12, 20 by Sunsweet
As humans we're programmed to crave high calorie foods – the survival of our ancestors depended on it. The human body evolved to make the most of high energy sweet foods when they were available, storing the excess energy for when we needed it most. These days we no longer have to hunt and gather like our ancestors (although we've got some great
paleo recipes
for anyone who follows this diet!), and we're lucky enough not to have to worry about lengthy periods of food scarcity. But our bodies still love and crave those sugary foods which too often we don't convert to energy and instead store in our bodies as fat.
The World Health Organisation (WHO) recommends that adults limit their sugar intake to 25 grams per day – about 6 teaspoons. However, it's easy to exceed that amount each day – depending on how you start your day you might reach your limit before you leave the breakfast table! In fact, the average consumption for adults in Western Europe is just over 100 grams of sugar, that's about 25 teaspoons. And while you might think you limit your sugar to the teaspoon you add to your favourite cuppa, there is often sugar hidden in processed foods.
Aside from the obvious effects of sugar such as tooth decay and weight gain, there are other ways it can impact your health. According to WHO being overweight can increase the risk of:
Diabetes
Heart Disease
Musculoskeletal disorders (especially osteoarthritis)
So how can you square those sugar cravings with the need for a healthy balanced diet? Enter your great hack – the humble but amazing prune! A prune is a dried plum, with no added sugar and contains vitamin B6, manganese and copper which all support normal release of energy from foods. Prunes can also help you achieve your 5-a-day of fruit and vegetables. And studies have shown that because they help you to feel full (satiety) they're a healthy choice to help control overeating. They make a great addition to your kid's lunch box – resist the urge to pack a biscuit as a treat and pop in a few prunes instead! A bag of prunes in the car or your gym bag can help you to avoid the temptation to buy sugary treats at the petrol station or after working out, and serve as a great energy source to keep you going throughout your day.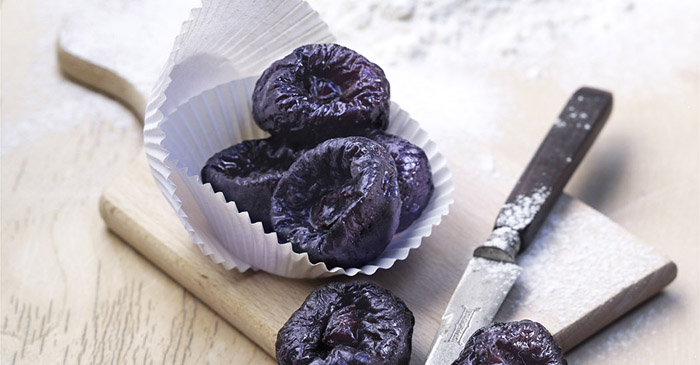 If you love cooking and baking you'll find prunes could be your new favourite secret ingredient. You can use prunes to reduce the
amount of free sugars in baking recipes
. Or whip up a batch of prune puree – you can use it to reduce the total sugar content of your favourite recipe! You can even use prune purée as a substitute for butter – great for reducing the fat in your diet and for vegan recipes. Instead of serving up a bowl of cereal loaded with hidden sugars, why not start your day with a nourishing bowl of
F
ruity Porridge
? For an afternoon treat, these
Prune Muffins
made with prune puree are low fat and full of fibre. Our website has lots of recipes, sweet and savoury, if you're stuck for inspiration.
Sunsweet® Prunes and Prune Juice are dried plums from California. Prunes have a low GI-score, meaning they slowly release energy so they shouldn't dramatically affect blood sugar or insulin levels. In addition, both prunes and prune juice contain fibre. Prunes have 7.1grams per 100grams – about a quarter of your daily needs.
Our farmers still do the gathering that our ancestors once did. They harvest the plumpest, juiciest Californian plums which are dried as prunes or made into prune juice. So next time you're at the supermarket, hunt down a packet of delicious SUNSWEET Prunes and a carton of refreshing SUNSWEET Prune Juice!
Prunes and prune juice can be enjoyed as part of a varied and balanced diet and a healthy lifestyle. For detailed information on the nutrition content of prunes and prune juice please visit our products page.
Posted Thu, Oct 01, 20 by Sunsweet
October 20th is World Osteoporosis Day. Incredibly, some one in three women and one in five men will be affected by the disease during their lifetimes. Osteoporosis has a weakening effect on the bones and it can lead to painful fractures and even to severe disability. Organised by the International Osteoporosis Foundation (IOF), World Osteoporosis Day launches a rolling, year-long programme of activity to raise awareness of the condition and effect positive change for sufferers.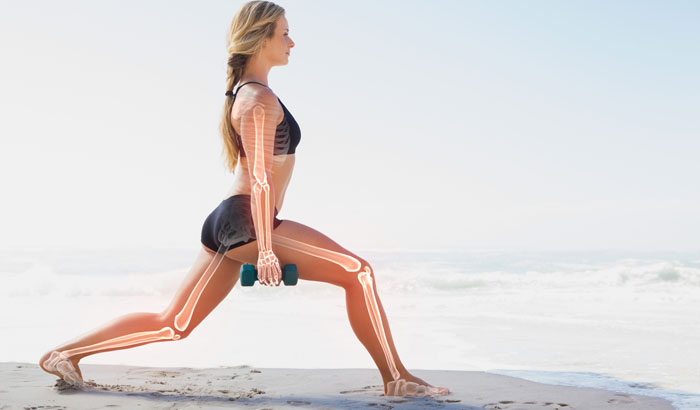 Maintaining strong and healthy bones, throughout your lifetime, is an excellent foundation for enjoying an active lifestyle well into old age. And simple steps like combining a good diet with weight-bearing exercise can help to boost bone health – whatever your age – and reduce the likelihood of developing osteoporosis in later life.
According to the IOF, micronutrients are substances - with ongoing research into their benefits – that can be important in maintaining bone health. The IOF actually recommend snacking on prunes because they are high in micronutrients, Vitamin K. And, on our website, we have recipes for some truly scrumptious prune-related treats. By tucking into delicious goodies like Prune Cookies, Creamy Vanilla Prune Popsicles and Prune Parfait, you'll be doing your tummy and your tastebuds a favour, as well as your bones!
Steps can be taken to prevent osteoporosis and the IOF, on the World Osteoporosis Day website, offer the following top tips for building strong bones:
Regular exercise
Bone healthy nutrients
Avoid negative lifestyle habits
Identify your risk factors
Take osteoporosis medicine if prescribed
On the Sunsweet website – where you'll find the recipes for those super-tempting treats that we mentioned earlier - we have a section dedicated entirely to prunes and bone health. There really is a wealth of information including hints and tips for boosting bone strength and some important pointers from the IOF. Did you know, for example, that a 10% increase in peak bone mineral density - an indicator of strength - could delay the development of osteoporosis by up to 13 years?
From the Prunes and Bone Health section of our website, you can download informative and yet simple-to-read whitepapers on the following topics:
And, on the 8th October, we are delighted to be featuring an exclusive blog about the topic – appropriately entitled "Love Your Bones!". The blog is certain to be an informative and enjoyable read so do make sure that you check it out.
PS: Don't forget to grab a few extra packs of those delicious Sunsweet prunes on your next shop, too!
Posted Fri, Nov 13, 20 by Sunsweet
When you're trying to make healthy choices around food, a little advance planning can go a long way. With a well-stocked fridge and store-cupboard and a repertoire of tasty, healthy and simple-to-prepare dishes up your sleeve, you won't go too far wrong!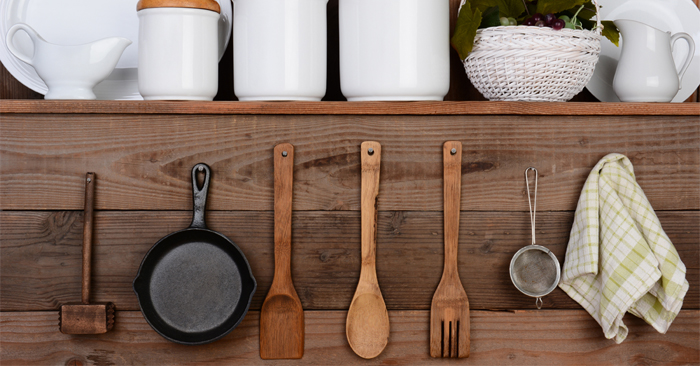 Temptation can be so hard to resist – especially when you're feeling both tired and hungry. And that's where healthy snacking comes into its own. Factoring in small snacks between meals can help to keep your appetite in check, your hunger satisfied, and help you to make healthier mealtime choices. Try to have a few healthy, grab-and-go options close to hand. Dried fruit – like SUNSWEET prunes - can be stashed in your desk drawer, your bag or your car's glovebox so that you're never too far away from a tasty treat.
Meals that Matter
Breakfast
It's often described as the most important meal of the day. But it's a meal that – when you're up against it, time-wise – can all too often get skipped. Smoothies are the perfect solution for a speedy and nutrition-packed breakfast. Check out our recipe ideas for flavour combos that will suit the faddiest of eaters. And – if you're really pushed for time – decant your smoothie into a travel cup and sip it on the run.
Lunch
Soup really is the ultimate lunch. Choose your recipe wisely and it'll go a long way towards your 5-a-day. And, if you've a fussy eater in the family, soup can be buzzed super-smooth to surreptitiously deliver those nutrient-packed veggies. Why not take a look at our recipe pages? Most of our soups can be kept in the fridge for a few days or can even be frozen, for another time. Making friends with batch-cooking can be a great way to ensure that a healthy family meal is only ever a matter of minutes away.
Dinner
For mid-week meals, one-pot recipes really come into their own. You could prep the meal together, as a family, to boost that sense of connectedness. The tiniest of tots can wash veg, at the kitchen sink. And then - once your meal is prepped and popped into the oven – you'll have a nice big chunk of quality time to enjoy together while the enticing aroma of dinner surrounds you.
Bon appetit!
Why not give prunes a go?
Did you know that prunes are surprisingly versatile? They can be used to add a nutritious boost to a variety of family meals - sweet and savoury – and their flavour adds both depth and richness. Try some of our delicious recipes!
Please Note: Prunes are good for digestion and help keep you regular, when 100g are eaten as part of a varied and balanced diet and an active lifestyle. Always consult a GP if you have any health concerns.
Posted Fri, Jun 11, 21 by Sunsweet
Sugar. It's something that we should all be attempting to cut back on. But does that mean that we have to cut back on fruit, too – like prunes – that make a sweet and tasty contribution towards our 5-a-day? What does the science say, are all sugars created equal?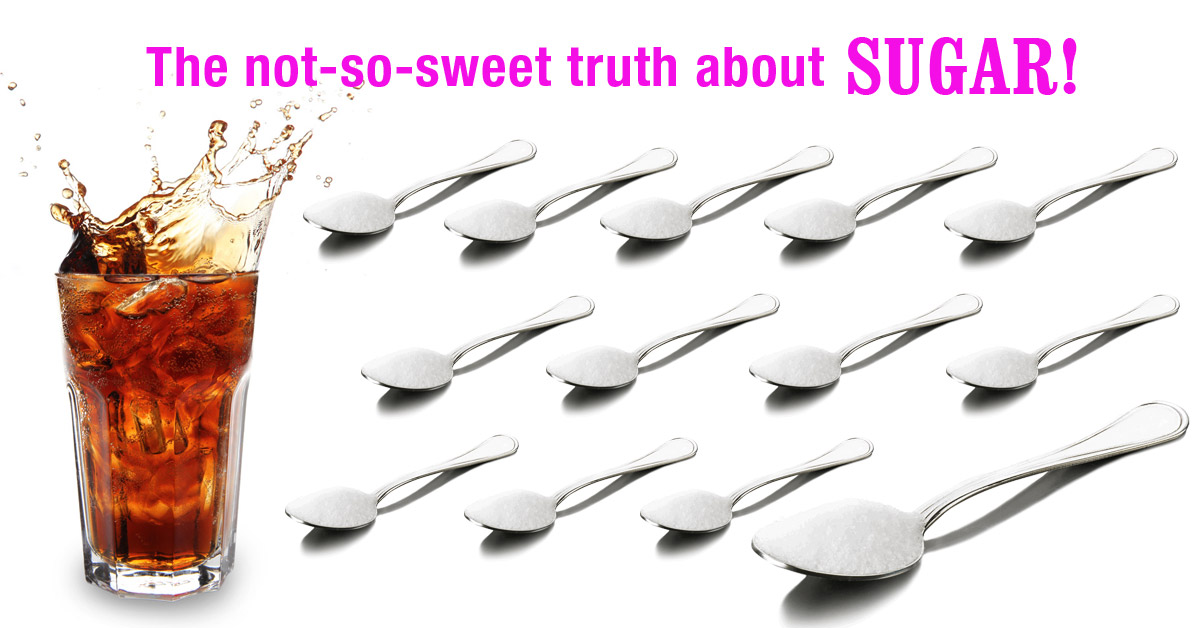 The introduction of a sugar tax
World Health Organisation (WHO) guidelines recommend that we eat around 25 grams of sugar each day - about 6 teaspoons. But consumption in most countries exceeds this. Currently, Western European adults consume an average of 101 grams of sugar per day ….. that's about 25 teaspoons!
In a Euromonitor study, Germany was ranked the second-most sugar-loving nation in the world with people eating 103 grams on average. In Ireland, which ranks fourth on the list, sugar intake falls just short of 97 grams, the UK comes in seventh at 93 grams and the Italians consume 57 grams per day.
With rising obesity levels on a European and global level being blamed on an over-reliance on energy-dense foods, several countries have called for the introduction of measures to help curb the intake of sugary foods; health warnings, sales taxes, banning junk foods in schools, restrictions on advertising to children and reduced portion sizes among others.
Variations on a sugar tax have already been introduced in Denmark, France, Finland, Hungary, Mexico and India. As recently as March 2016, the British Chancellor, George Osborne, made the decision to introduce a tax on sugary drinks. Moves like these have been welcomed by those with a keen professional interest in the topic. Chris Askew, for example, chief executive of Diabetes UK said: "We have been campaigning for this... as we are all consuming too much sugar."
But what's so bad about sugar?
Sugary foods and drink products that are high in refined sugars may be calorie-rich, nutrient-poor and contribute towards health issues like tooth decay and weight gain. According to advice from WHO, being overweight can lead to:
Heart disease
Diabetes
Musculoskeletal disorders (especially osteoarthritis)
So what about the naturally-occurring sugars in fruit, like prunes?
Well, prunes are simply dried plums. One plum becomes one prune, just with the water removed, so that the calorie content remains the same. They contain the same natural fructose, glucose and minimal sucrose sugar content as their fresh counterparts. Having only low levels of sucrose is a bonus because sucrose is the fruit sugar that bacteria utilise to produce harmful acids and dental plaque. Additionally, you often see sorbitol as an active anti-plaque ingredient in chewing gum. But, of course, the sorbitol that prunes contain occurs naturally!
Prunes are whole fruit so can contribute towards achieving your 5-a-day, as well as boosting your daily fibre intake. They can make a really useful addition to a healthy, balanced diet. And recent research indicates that prunes do not negatively effect weight. Because, as with all fruit, prunes appear to help with satiety - feelings of fullness - which is an important factor in controlling overeating and making healthy choices.
Common Perceptions: True or False
Prunes are full of sugar: False
Prunes contain no added sugar. During the plum-prune drying process, sucrose is hydrolysed to glucose and fructose so prunes contain minimal sucrose: True
Prunes are harmful to teeth because dried fruit sticks to the teeth and increases the risk of caries (tooth decay): False
Prunes contain significant sorbitol which is non cariogenic: True
Sugar-Free Month
So, what do you think, could you take the challenge to limit your intake to just naturally occurring sugars for a month? We'd love to hear how you get on. Good luck!
And why not take a moment to discover more of the nutritional facts about Sunsweet prunes, here?
Please Note: Prunes are good for digestion and help keep you regular, when 100g are eaten as part of a varied and balanced diet and an active lifestyle. Always consult a GP if you have any health concerns.
Posted Fri, Jun 11, 21 by Sunsweet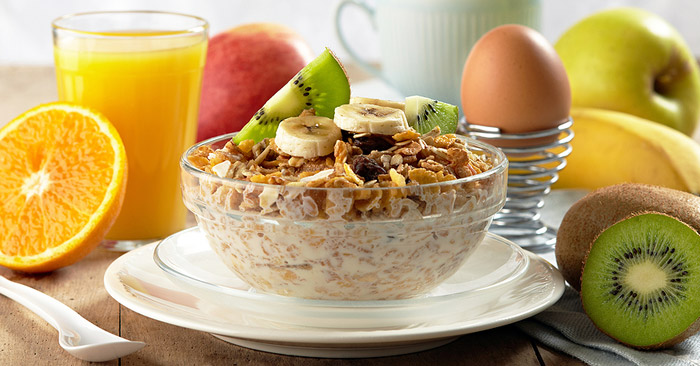 Most of us have heard the phrase "you are what you eat". However Dr. Nick Read, gives us a fresh perspective on this old saying including - "you are how you eat".
Professor Nick Read is a consultant gastroenterologist and analytical psychotherapist. He uses both of these disciplines in combination to investigate and treat patients with mind-body diseases, particularly those with functional gastrointestinal disorders.
Dr. Read is currently the Chair of the IBS Network in the UK, an independent charity dedicated to support, inform and advise people with Irritable Bowel Syndrome (IBS).
While encouraging us to make the 5-a-day an integral part of our daily nutrition plans, he also draws our attention to the environment and manner in which we consume food. Relaxation, company and liking what you eat, for instance, all contribute to digestive health and overall well-being.
Maintaining the right fibre intake can also help many of our digestion and bowel problems. Dr. Read recommends natural prune juice (like Sunsweet®) as a nutritious and stimulating addition to the daily diet. It contributes to the veggie and fruit intake and also helps the digestive system.
Watch our Eating and Drinking Well video and hear what Dr. Read has to say about the positive impact of a healthy diet on constipation and his recommendations on natural treatments and preventative measures.