You might not have time to go to the gym or do a fitness class, but that doesn't mean you cannot get fit. The trick is to try and bring fitness into your everyday life and disguise your exercise by doing things you enjoy. Do you like to dance, cycle, walk the dog or does vigorous housework de-stress you? All these things are exercise – they get your heart pumping and burn calories.

So no more excuses, everyone can increase their fitness by incorporating these small changes.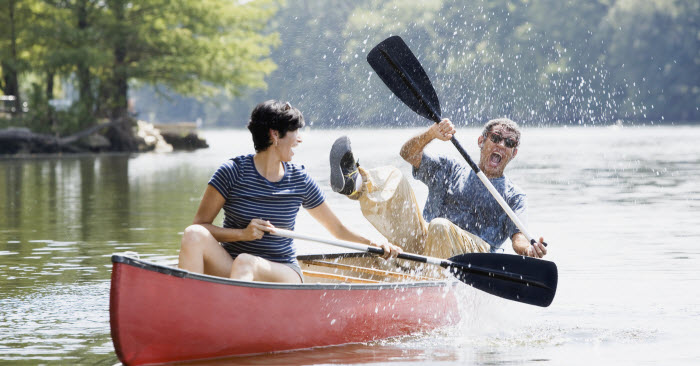 Here are our top ten tips:
Don't use the "I've no time to go to the gym" as an excuse. Never has home exercise been so accessible or affordable. If you have a games console already, invest in a Wii Fit or chose from one of the multitude of fitness DVD's available. Just 30 minutes 3 times a week would make a big difference to your fitness levels.
Take public transport and leave the car at home. While it may mean timing your event more carefully, it saves fuel, money and is better for the environment. Also, get off one stop early and walk the rest of the way.
Remember exercise does not have to mean sport. Housework, shopping or gardening can also count towards your daily exercise intake.
When you encounter a stairs and an escalator side by side, chose the stairs. Yes it's easier to stand than walk but walking up stairs is a great mini workout to incorporate into your daily routine.
When going to the cinema, shopping centre or any other place with a large car park, make a habit of parking furthest from the door. In the time spent looking for the "optimum" spot near the door, you will have already walked across the car park and had a little fresh air and exercise.
Walk! It's free, healthy, weight bearing and can be done anywhere. You don't need special equipment other than sensible walking shoes or runners and can take place from right outside your front door.
Don't waste your precious time going to an expensive gym on the edge of town. Find a local class near you by looking at the list of events in your local community centre or church hall. As well as getting fit, you may even get to know some of your neighbours as you salsa, step or zumba together.
Find a fitness buddy. Instead of catching up with friends over a coffee, tie those laces, put on those jackets and walk and talk.
Forget the car for short journeys - make a habit of walking to your local shop, school or friend's house.
Create more time. If you truly feel that you have no extra time for exercise, then create some! Get up a half an hour earlier, or turn off your television in the evening for a half an hour or make a decision to go to bed a little later after your evening walk.