5 Steps to a Healthier Lunch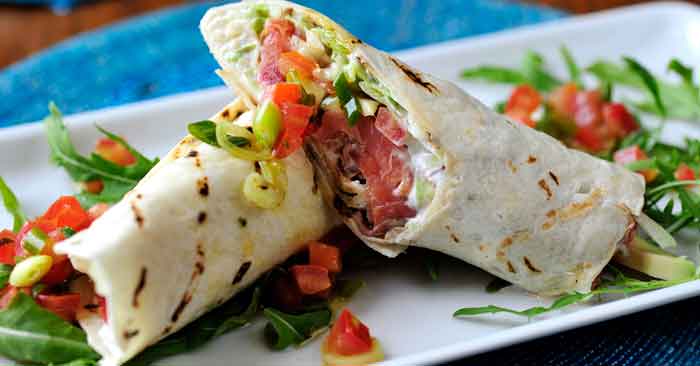 1. Get organised
To eat healthier you need to make your life as easy as possible. Before you even consider what to make for lunch, check your selection of lunchboxes, containers and beakers and think of what else you might need. A large traditional lunch box is great for sandwiches, but if you are hoping to be more adventurous, you might consider purchasing a flask or range of smaller clip boxes for soups, fruit and of course dried fruits such as Sunsweet prunes. Plan your lunches for the week at the weekend and include your ingredients as part of your weekly shop.
2. Vary your offering
You wouldn't want to eat the same thing for dinner every day, so why do the same with lunch? Too often we get stuck in a rut of making or indeed ordering the same sandwiches every day. Try a wrap, an open sandwich, a pasta salad or a baked potato to vary it up. If cooking the evening before, think of how you could use some of those leftover vegetables, meat or fish to make your lunch the next day. This will add variety into your diet and save you money too. Try out our
vegetarian tortilla wrap
to liven up your lunch box.
3. Soup glorious soup
It's cold out, so what is more satisfying at lunchtime than a bowl of hot nourishing soup? For the carnivores among you, making stock out of your next roast chicken will ensure any soup you make will be flavoursome. Or just buy pre-prepared stock cubes or liquids as the basis of your soup, add some dinner leftovers and vegetables and you are good to go. For increased protein, add chickpeas or bacon pieces and to enhance the flavour, a dash of olive oil, a teaspoon of parmesan cheese, or a sprinkling of fresh herbs is all you need.
4. Include some proteins
Protein is essential for filling you up for longer and balancing blood sugar levels and therefore is essential to eat at regular intervals throughout the day. Good sources of protein include meat, fish, cheese, nuts and tofu which can often get left out with the traditional bread based lunch. Add to sandwiches, salads, or serve as a side but make sure to include some in your lunch. For kids' lunches, you could go American and try out some peanut or almond butter. Served on wholegrain bread with either bananas or jam, these nut butters will provide some healthy midday protein.
5. Drink, drink, drink
For those who don't have access to a kitchen or water cooler in work or school, don't forget to bring a bottle of water with you. We all know we should be drinking two litres per day but unless it is at your desk beside you it is easy to forget. While obviously fizzy and sweetened drinks are to be avoided, fruit juices and even tea and coffee in moderation can all count towards your required daily fluid intake.