We regularly publish some great healthy living tips, new recipes and other Prune tidbits on our blog
Recipes and Cooking
Posted Thu, May 06, 21 by Sunsweet
Having a healthier lifestyle does not have to involve going to extremes. Start with clearly defined goals, get support for healthier habits and you'll soon be on the path to success. We've put together some helpful tips to get you started if you're trying to get more exercise or maintain a healthy weight.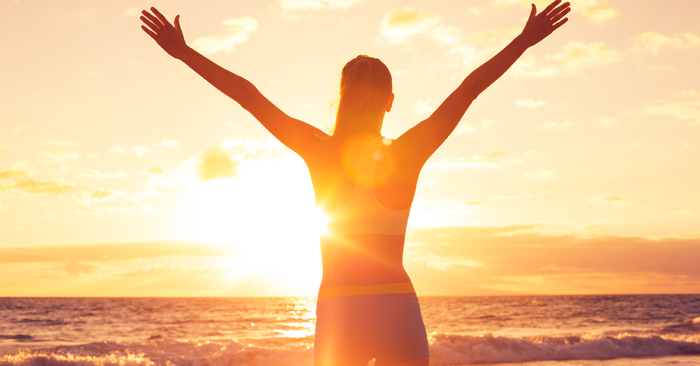 Set "SMART" Goals
Are the goals you are setting for yourself Specific, Measurable and Achievable? Are they Relevant to your life and Time-bound – have you set a deadline to reach them? There is an art to goal setting: if you make it too easy then you're not pushing yourself enough; too unrealistic and you'll give up! Some examples of SMART goals might be:
Exercising for 30 minutes three times a week, for example, Monday, Wednesday and Friday.
Trying one new recipe every weekend.
Making sure to eat your five a day every day for a week.
Find an exercise you enjoy
If you prefer the great outdoors to noisy gyms then make walking or running outside a regular part of your life. Find friends to go with you or join a local walking or running group. Having a friend to hold you accountable can encourage you to show up when you'd prefer to stay home! Joining an exercise class can also be a fun way to stay fit – there are so many to choose from - circuits, boxercise, or even tap-dancing. Find a time and location that fits into your existing schedule and make it part of your weekly routine. Don't forget to use the gift of technology and log your exercises using an app – they'll help you feel great for those small successes and keep your motivation going!

Top tip: turn your walk or run into more fun with an audiobook!

Just add prunes!
Prunes are delicious straight from the pack as a sweet treat, but their versatility makes them a great addition to a range of savoury and sweet recipes. Whip up a batch of
Prune Energy Balls
to have on hand for after the gym or when you feel the call of the vending machine. Why not also boost the start of your day with a smoothie made with prunes or a chilled glass of prune juice?
If you're trying to cut down on added fat, making prune purée may help! Try it as an alternative to butter, replacing it by gram equivalent, and see if you taste the extra succulent sweetness! Making it is easy - all you need are prunes, hot water and a food processor. Even better, it keeps well in an airtight container in the fridge for up to a month! So why not try
baking with prunes
and see what difference it could make to your sweet treats?
Experiment with recipes you already use or find inspiration by viewing
our own dishes
. Prunes sweet, fruity flavour contrasts beautifully with spices, citrus flavours and cheeses – for example check out our
Asian Fish Curry
or
Feta, Lentil and Spelt Salad with Orange Dressing
dishes. You can even use prunes to make marinade for your favourite meat, fish or tofu dishes. For more confident cooks who prefer doing their own thing rather than following recipes, we've put together this
flavour pairing guide
too. Use it as a starting point to create your own recipes with whatever ingredients you have to hand!

Even if you don't have much time to cook during the week you can easily add prunes to your diet by stirring chopped prunes into your porridge or cereal each morning. Along with their naturally sweet flavour, they're packed with fibre and vital nutrients. Just four prunes provide you with 11% of your recommended daily value of fibre, and 20% of your daily Vitamin K . It's a great way to start your day as you mean to continue – healthily!

The science of satiety and weight loss
Satiety is the feeling of fullness we get after eating. In a study at the University of Liverpool, eating prunes was found to help with weight loss by keeping people feeling fuller for longer. The research involved over 100 people (both men and women) being tested over a 3-month period, and eating the fruit as part of a weight loss diet. Greater weight loss was found in those who ate the prunes than the control group during the last four weeks of the study. After week eight the people eating prunes felt fuller for longer! Dr Jo Harrold, who led the research, said: "Prunes may be beneficial to dieters by tackling hunger and satisfying appetite; a major challenge when you are trying to maintain weight loss."

So here's a SMART goal to get you started to a healthier lifestyle: walk to your nearest supermarket today, pop a packet of Sunsweet prunes in your shopping basket and try one of our delicious recipes this week!