1850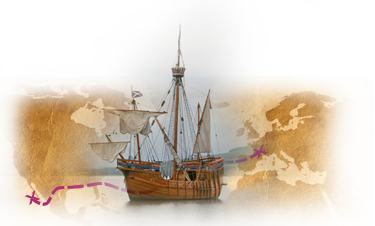 Louis Pellier
imports Agen prunes from France to California
1917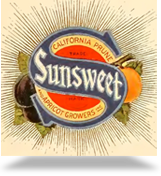 Sunsweet was founded
as the California Prune and Apricot Growers Association, handling 43% of the state crop in the first year
1932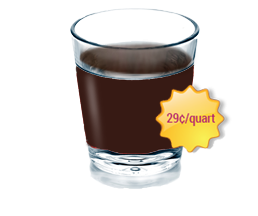 Prune juice
is introduced for the first time with a retail price of USD 0.29 a quart (just under a litre)
1934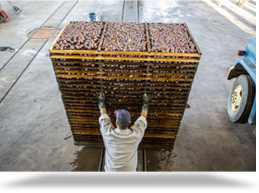 FIRST CO-OPERATIVE
dryer formed in Napa, Northern California
1953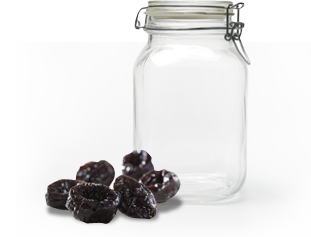 Introduction
of ready to serve prunes in glass jars
1958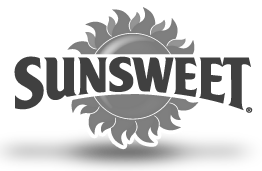 california prune & apricot growers Association
changes its name to Sunsweet Growers Inc.
1965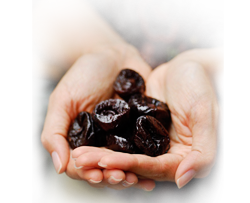 Sunsweet introduces
the world's first Sunsweet pitted prune
1966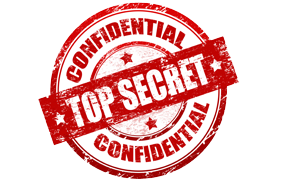 Sunsweet unique pitting
process is developed as Sunsweet pioneers an improved proprietary pitting process - consumers enjoy pit free prunes.
1967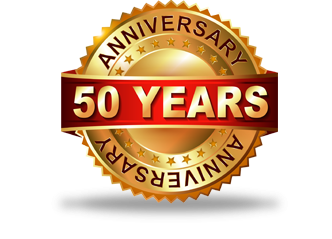 Sunsweet celebrates
50th anniversary 1917 – 1967
1975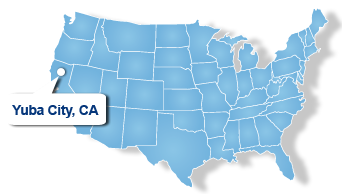 Sunsweet launches
new facilities at a 19 acre plant in Yuba City, California
1994 - 1995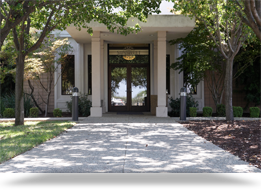 prune plant 
extended to 1.2million square feet
1998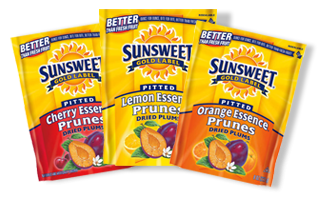 Orange, Cherry & Lemon
flavoured prunes, are launched to give more choice to our consumers
2001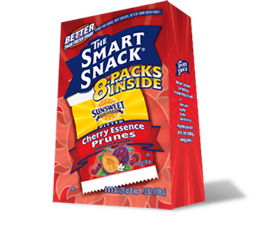 Recognising the need
for a convenience pack, we introduced the 1st Pitted Prune Snack Pack
2002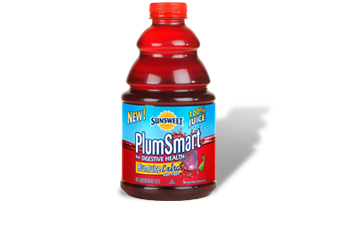 PlumSmart fresh plum juice
was developed as an alternative flavour but with similar functionality to our already successful prune juice
2004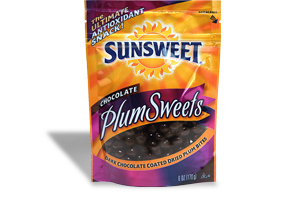 The delicious 'PlumSweets'
were introduced, offering a guilt free treat of diced prunes generously coated with premium dark chocolate
2005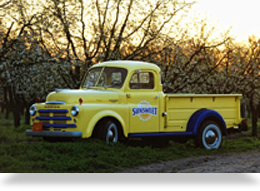 Sunsweet Growers Expands
To ensure supply from the best areas in the world Sunsweet expands into Chile
2005
Sunsweet review AnD improve
the prune drying methodology to ensure the maximum fruit flavour is maintained, giving you the freshest tasting prune available
2006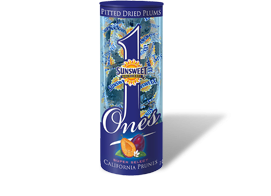 Listening to our consumers
Individually wrapped prunes are launched and the Sunweet ONEs are born - the perfect answer to 'on the go' snacking and avoiding sticky fingers
2009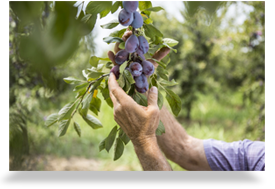 Innovative moisture-testing
is employed to ensure even moredelicious tasting, moist and juicy prunes.
2010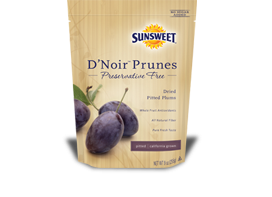 Launch of the first sunsweet preservative-free prune
D'Noir - the softest, juiciest, most delectable prune available!
2010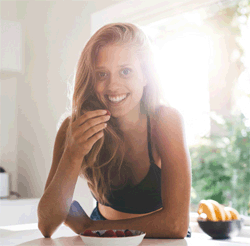 The Sunsweet Smart-Pitter System
is installed - striving to be the only 100% pit-free prunes in the world!
2012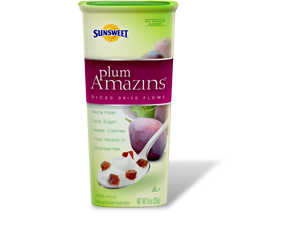 Tired of trying to chop sticky prunes
to add to your baking, porridge or yogurt? We'll do it for you with the introduction of Plum Amaz!ns, diced prunes
2010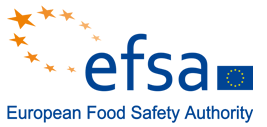 The European Commission
approves the EU Health claims for prunes and normal digestive health with a daily intake of 100g. Prunes are the only natural, whole and dried fruit to achieve an authorised health claim in the EU.
2017

Sunsweet celebrates
its founding day and 100 years of providing the world with delicious, quality, Sunsweet prunes!
TODAY

Sunsweet is the world's most exciting prune supplier, providing a third of the global market and satisfying happy consumers across the world!