Why not get back to basics, this Christmas, and make mouth-watering edible gifts that your foodie friends and family are certain to love? Our Prune Chutney - packed full of scrummy Christmassy spices - is a festive hug in a jar. You can rope in the kids, too, and make personalised labels for the Chutney to boost the cuteness factor and make a truly unique gift.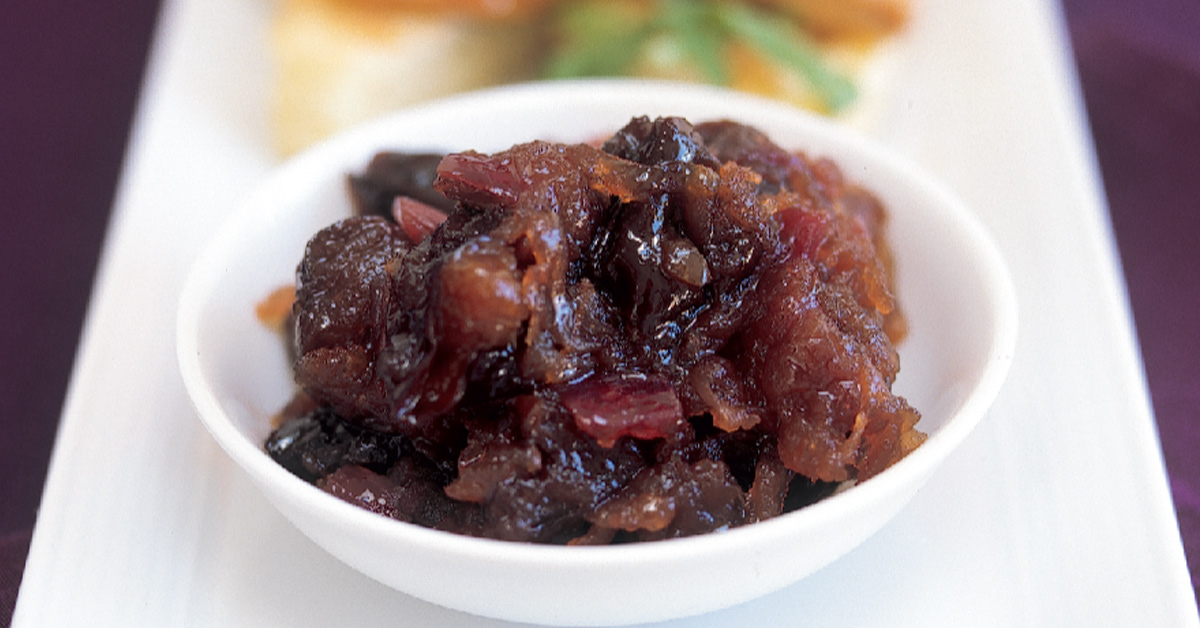 Ingredients
1 teaspoon peanut and vegetable oil

1 small onion, chopped finely

250g SUNSWEET® prunes, chopped

1 tablespoon freshly grated root ginger

2 cloves of garlic, crushed

1 small bay leaf

75g soft brown sugar

100ml cider (or rice wine vinegar)

½ teaspoons ground allspice

salt and pepper
Instructions
Heat the oil in a pan over a low heat
Add the onion, a little salt and pepper, and all the allspice
Cook for 10 minutes, or until soft, stirring occasionally
Add the prunes, ginger, garlic and bay leaf and cook gently for about 10-12 minutes.
Add the sugar and vinegar and cook until the chutney is the consistency of a chunky applesauce.
Season with salt, pepper and sugar to taste.
Serve warm or leave to cool. Will keep for several weeks in the fridge.
Great with savoury foods and as an accompaniment to cheese.
Other recipes you might be interested in...