Have you heard of Hygge? Pronounced hoo-guh, it is the Danish one word phenomenon that has taken the entire world by storm. Despite it having previously been deemed untranslatable, it was voted as one of 2016's words of the year by both the Oxford Dictionary and the Collins Dictionary. But what exactly does it mean?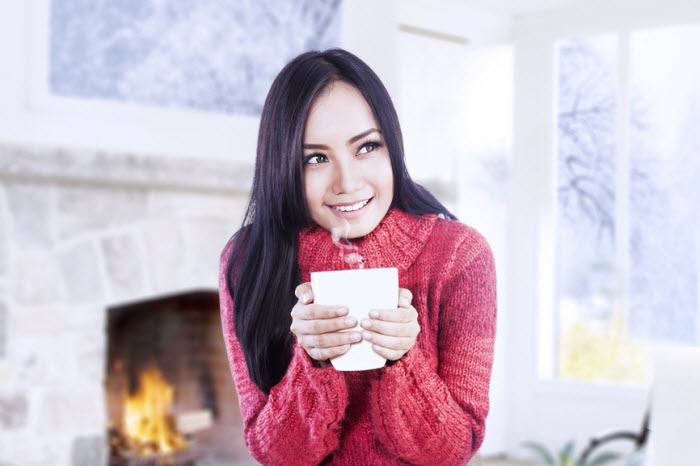 The definition of hygge
Well, descriptions of hygge vary. Some people would describe it as a feeling of comfort, indulgence, contentment and cosiness. Others would describe it as transforming those regular, everyday moments into something more meaningful; creating a sense of ceremony around your after-work cookie and cuppa, for example, by digging out your best china, lighting a pretty candle and getting your feet up. And still others would describe hygge as something close to a philosophy, a way of slowing things down and taking some time out of a relentlessly hectic schedule to unwind.
Susanne Nilsson, a Danish lecturer at London's Morley College, attempted to explain the etymology of hygge to the BBC, "We have long, cold winters in Denmark. That influences things. Hygge doesn't have to be a winter-only thing, but the weather isn't that good for much of the year. Hygge could be families and friends getting together for a meal, with the lighting dimmed, or it could be time spent on your own reading a good book. It works best when there's not too large an empty space around the person or people."
Making hygge your own
Danish winters may be long and dark and cold but that's a reality that many of us can relate to! And part of the essence of hygge - creating a warm and inviting environment, gathering friends and family together and sharing food and drink with them, by candlelight – might just be the perfect antidote. So, this winter, why not try making hygge your own? Give yourself the time and the space to do… nothing! Stock up on the tealights, the comforting throws and the super-warm socks and revel in cosy.
But the really good news? Hygge and a healthy balanced lifestyle don't have to be contradictions in terms. Think gentle exercise routines at home – yoga, pilates and tai chi are all excellent options. Think comfort foods – like hearty soups and warming stews – that are nutritionally-balanced and nourishing. Think warming, fruit-based drinks with a mulled-wine vibe. Think deep and meaningful rather than fast and furious. We don't know about you but we could really get used to this hyggelig way of life!
Recipes with added hygge
PS: Why not check out the following super-scrummy, super-comforting and yet super-healthy ideas from our recipe pages? A lovely – and tasty – way to get that hygge-feeling!
Please Note: Prunes are good for digestion and help keep you regular, when 100g are eaten as part of a varied and balanced diet and an active lifestyle. Always consult a GP if you have any health concerns.