Danish Wholegrain Sandwich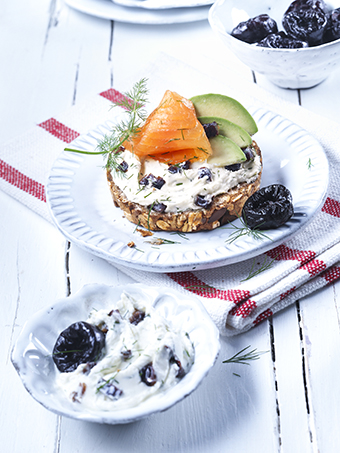 Ingredients
100 g SUNSWEET prunes
½ bunch of dill
100 g cream cheese
50 g yoghurt
3 tbsp. Dijon mustard
1 tbsp. honey
2 avocados
200 g cherry tomatoes
300 g smoked salmon
6 lettuce slices of Danish wholegrain bread
100 g sprouts
Instructions
Finely chop prunes and dill and stir with cream cheese, yoghurt, mustard, and honey. Halve avocados, remove pit and slice the flesh. Cut tomatoes in half. Cut the salmon into wide strips.
Toast bread and spread prune mixture. Top with lettuce and remaining ingredients. Garnish with sprouts and serve.
Recipe Categories
Breakfast, LP Bone Health, LP Prep Under 15 mins, Starters and Appetizers,
Recipe Tags
Under 500 calories, Prep under 15 Mins,
Other Recipes you might like...