Oatmeal Prune Cookies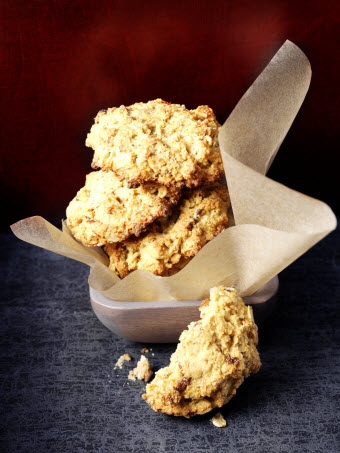 Ingredients
80 g SUNSWEET prunes
2 tablespoons water
100 g butter, softened
2 medium eggs
100 g brown sugar
1-2 teaspoons anis powder
150 g of quick-cooking oats
100 g flour
3 level teaspoons baking powder
50 g wholegrain oats
Instructions
Preheat oven to 180° C. Puree prunes with water.
Whisk butter, eggs, sugar and anis powder with a hand mixer until the mixture is creamy. Incorporate prune puree. Mix quick-cooking oats with flour and baking powder. Use dough hook of a hand mixer to stir in the mixture at high speed. Add wholegrain oats.
Drop the dough and flatten onto the baking sheet and bake for approx 12 minutes.
Recipe Categories
Desserts and Sweet Treats,
Recipe Tags
Vegetarian/Meatless,
Other Recipes you might like...