Mulled wine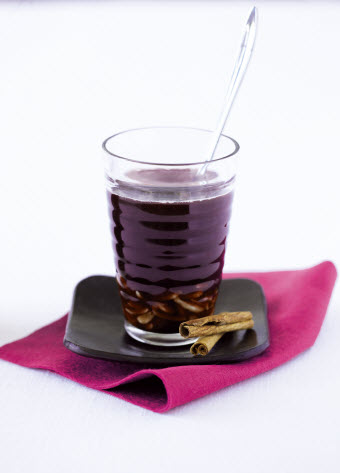 Ingredients
75 g SUNSWEET prunes - chopped
1 cup rum, schnapps or port
50g flaked almonds
1 liter of finished mulled wine
Instructions
Soak, chopped prunes in rum overnight.
Heat rum with prunes, to boiling point together with flaked almonds and mulled wine. Do not boil.
Tip! Serve mulled wine with prunes and blue cheese
Recipe Categories
Christmas, Drinks and Smoothies, LP Gluten Free,
Recipe Tags
Vegetarian/Meatless, Gluten Free, Vegan,
Other Recipes you might like...