There are times – throughout a busy week - when only a sweet treat will do. Packed full of nutritious goodies, like dried fruit and nuts, our Granola Muesli Bars are no ordinary sweet treat. With a cuppa or glass of milk, the bars are a scrummy pick-me-up. And they're perfect for breakfast on-the-run. Ring the changes - with different fruit and nut combos - to create firm, family favourites.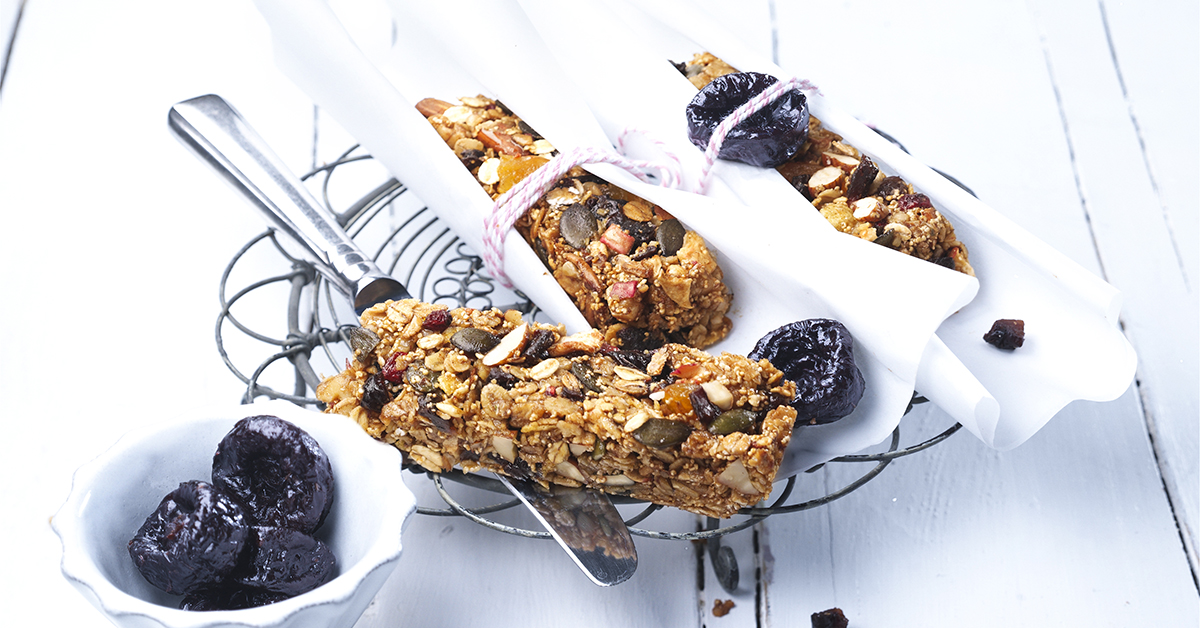 Ingredients
100 g brown sugar

50 g honey

150 g soft butter

1 egg

1 tsp. cinnamon powder

200 g California prunes

60 g dried apricots

200 g crunchy oat flakes

100 g granola

100 g nuts (e.g. almonds, walnuts, or hazelnuts)

Salt

Instructions
Beat sugar, honey, and butter until fluffy. Gently stir egg, 1 pinch of salt and the cinnamon into the mixture. Chop prunes and apricots coarsely and fold together with oat flakes, granola, and nuts into the butter-egg mixture.
Spread the mixture on a lined baking tray and bake in oven at 190° C (convection oven at 170° C) for 30-40 minutes. Allow to cool, then cut into bars. Wrap individually in parchment paper or in plastic foil.
Other recipes you might be interested in...