Ah, the food of love... Our Dense Chocolate Cake is as close to desert heaven as it gets. Wonderfully moist. Super chocolatey. Surprisingly simple to make. And do you know what's even more surprising? This is a gluten-free bake. And each slice of scrumptious yumminess contains less than 400 calories.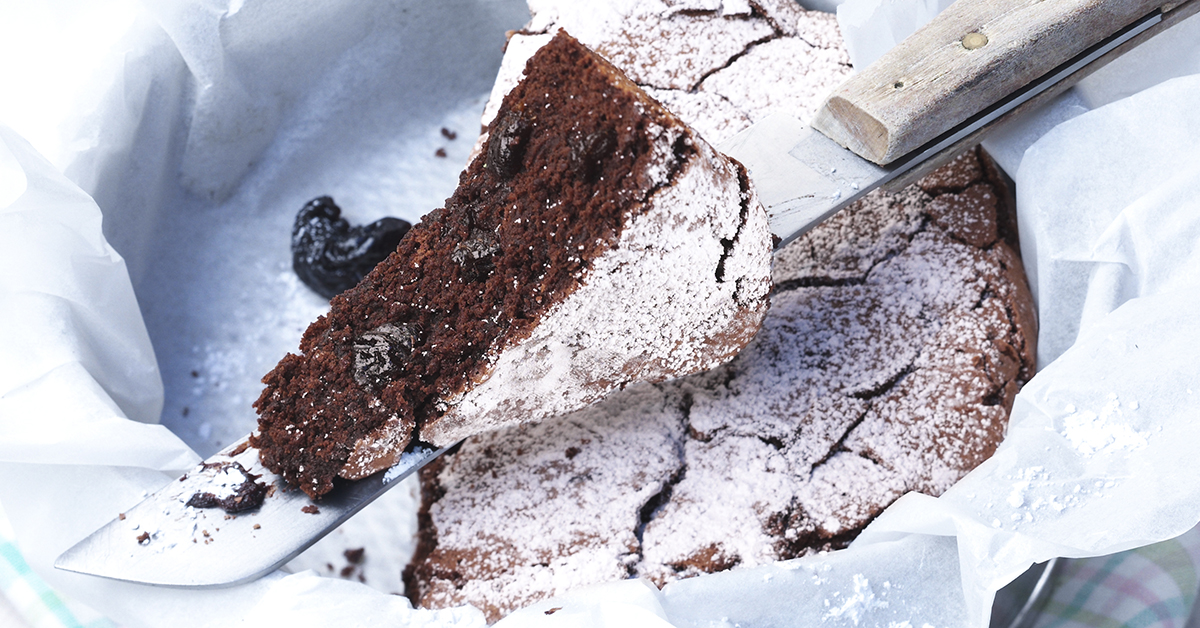 Ingredients
200 g dark chocolate

100 g butter, cubed

1 vanilla pod

5 eggs

1 pinch of salt

100 g sugar

150 g California prunes

3 tbsp. cocoa powder

Confectioner's sugar for dusting

Other:

Cake springform baking tin24 cm

Instructions
Preheat the oven to 160° C (convection oven 140° C). Line spring form with baking paper. Chop chocolate. Cut butter into cubes. Place both into a bowl and melt over hot water. Cut vanilla pod in half and scrape out the seeds.
Separate eggs and beat the egg whites, salt and sugar until stiff. Remove chocolate from water, allow to slightly cool, and then stir in the egg yolks. Stir in prunes, vanilla seeds, and cocoa powder, carefully fold in egg white.
Pour the cake mixture into the springform baking tin and bake for 40 minutes. Allow the cake to cool and serve dusted with confectioner's sugar.
Other recipes you might be interested in...