Summer-time. The living should be easy. For people with IBS Constipation, that may not be the case. Produced with IBS Network UK, our booklet, 'Diet for Irritable Bowel Syndrome (IBS) Constipation' has lots of dietary tips and recipes. Like our super-flexible Bean Salad recipe. Use your favourite salad leaves, as a base. Top with a can of mixed beans. And then add chopped veggies for a multi-coloured, multi-textured meal. Easy!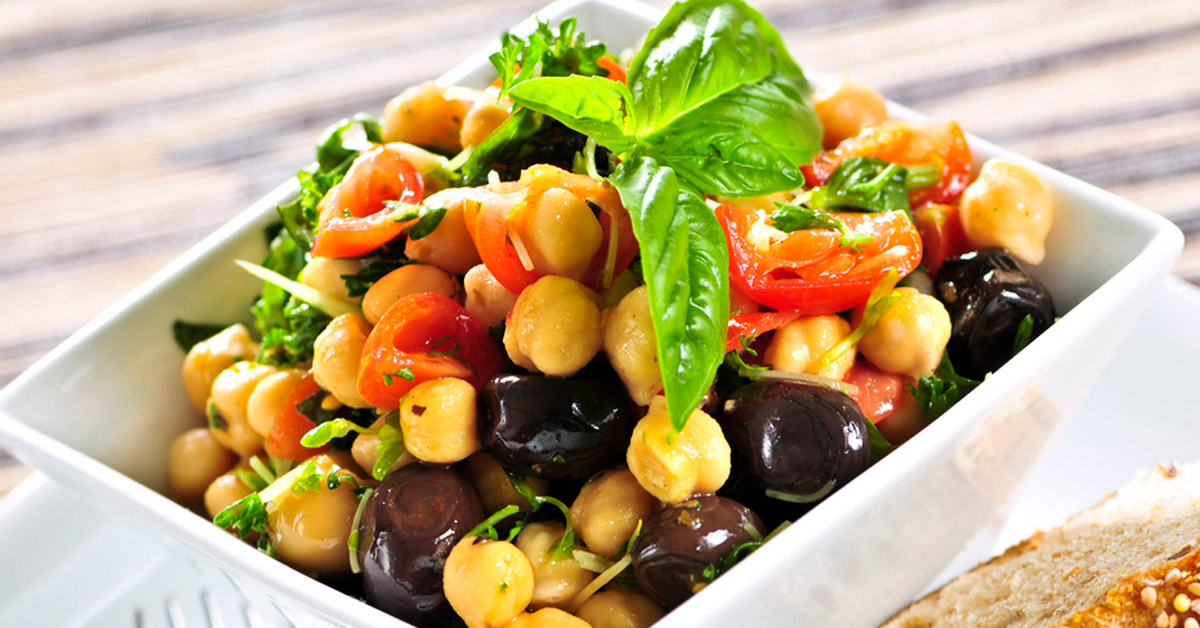 Ingredients
Mixed salad leaves

Tin mixed beans, washed

Tomato, chopped

Cucumber, chopped

Avocado, peeled pitted and diced

Carrot, grated

Feta cheese if desired

Dressing: vinegars, herbs, spices

Seeds: linseed (flax), sunflower, sesame, pumpkin, chia

Optional side: Sweet potato jacket, wholegrain rice, quinoa, couscous, wholemeal bread
Instructions
Make up your own salad using any variety of what is listed and other preferred options. The beans and seeds add a great deal of fibre so go carefully at first with smaller portions to get used to your own tolerance levels.
In a bowl, mix together the leaves, beans, tomato, cucumber, avocado, grated carrot and feta.
Add the dressing of your choice and sprinkle seeds on top.
Other recipes you might be interested in...