Our warm poached prunes with yogurt make a wonderfully comforting and satisfying morning dish – just perfect as part of a relaxed, weekend brunch. The whole family will love this sweet and creamy dish. And it makes a lovely sweet-treat to complete a mid-week dinner, too – delicious!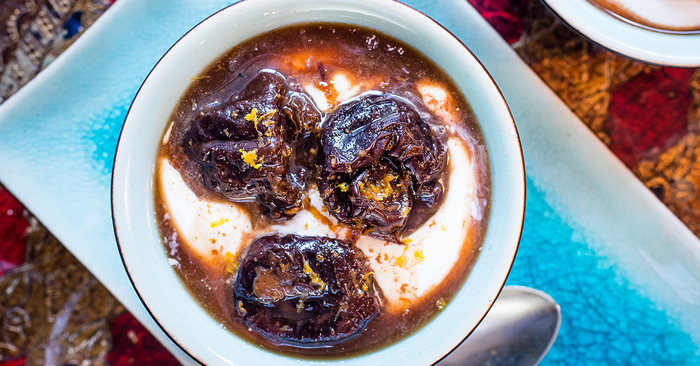 Ingredients
8 ready-to-eat Prunes

100ml Prune juice

1 cup of strong tea (I love Redbush tea)

Zest of an orange

¼ tsp ground cinnamon

¼ tsp ground nutmeg

200g natural yoghurt

Instructions
Place all of the ingredients, except for the yoghurt, in a heavy-based pan, place over a high heat, and bring to the boil.
Reduce the heat, cover, and leave to simmer for 10 minutes, then turn off the heat and leave to cool.
Divide the yoghurt between two bowls. Scoop out the prunes with a slotted spoon and place half on top of each helping of yoghurt.
Drizzle with a tablespoon or two of the fragrant liquid, and eat immediately.
Other recipes you might be interested in...