Summer days and simple salads are perfect partners. But for those occasions – like entertaining friends - when something just a little fancier is called for, our Duck Salad with Prunes, Goats Cheese and Mustard Dressing is just the job. Many elements of this dish can be prepped ahead of time leaving you free to enjoy the company of friends.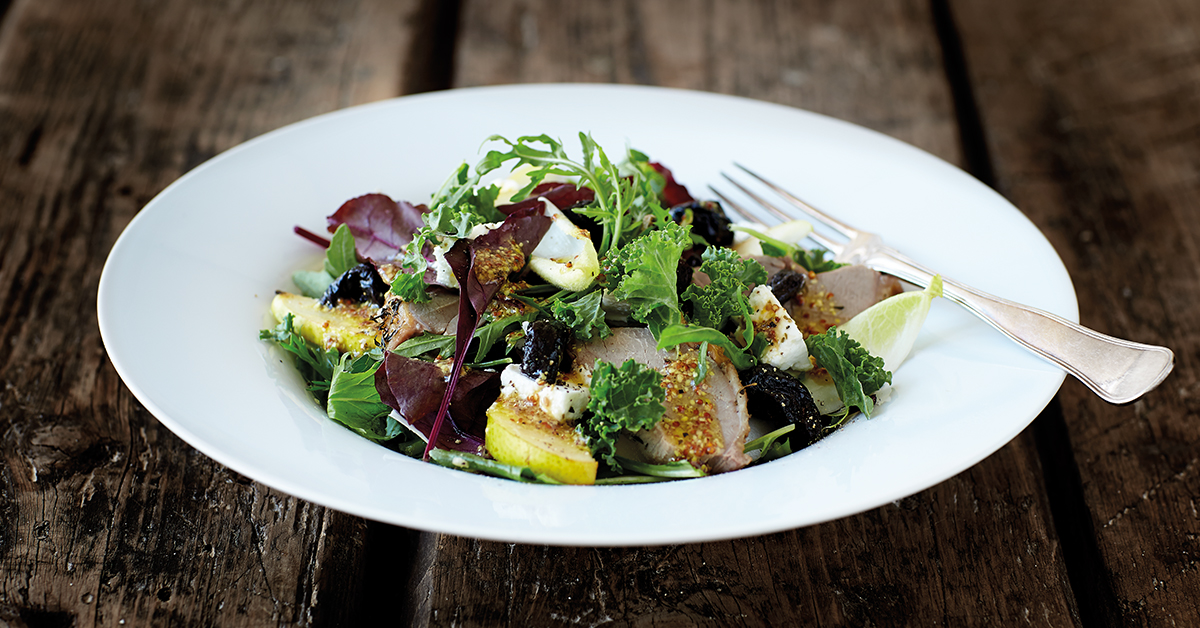 Ingredients
200 g roast duck

150 g prunes

100 g goat cheese

2 pears

100 g mixed salad, like chicory, rocket and beet leaves

100 g kale

Mustard dressing:

1 tbsp Dijon mustard

1 tbsp coarse ground mustard

1 dl white wine vinegar

1 tbsp liquid honey

1 dl olive oil

1 dl grape seed oil

Salt

Black pepper

Instructions
Whisk together mustard, vinegar and honey.
Whisk in oil very slowly until it thickens and becomes a creamy dressing. Season with salt and pepper.
Dice the duck and prunes, cut the pears into thin slices, and carefully mix it with the salad.
Arrange the salad with diced goat cheese and mustard dressing. Serve with whole grain bread.
Tip: The salad can also be made with chicken and red cabbage.
Other recipes you might be interested in...