The flavours of ginger and lime combine to add zing to this delicious mocktail. The whole family are sure to love this non-alcoholic Spicy Cranberry Prune Mocktail. It's a delicious drink with a real sense of occasion. Serve over ice, in your prettiest glasses, and let the good times roll!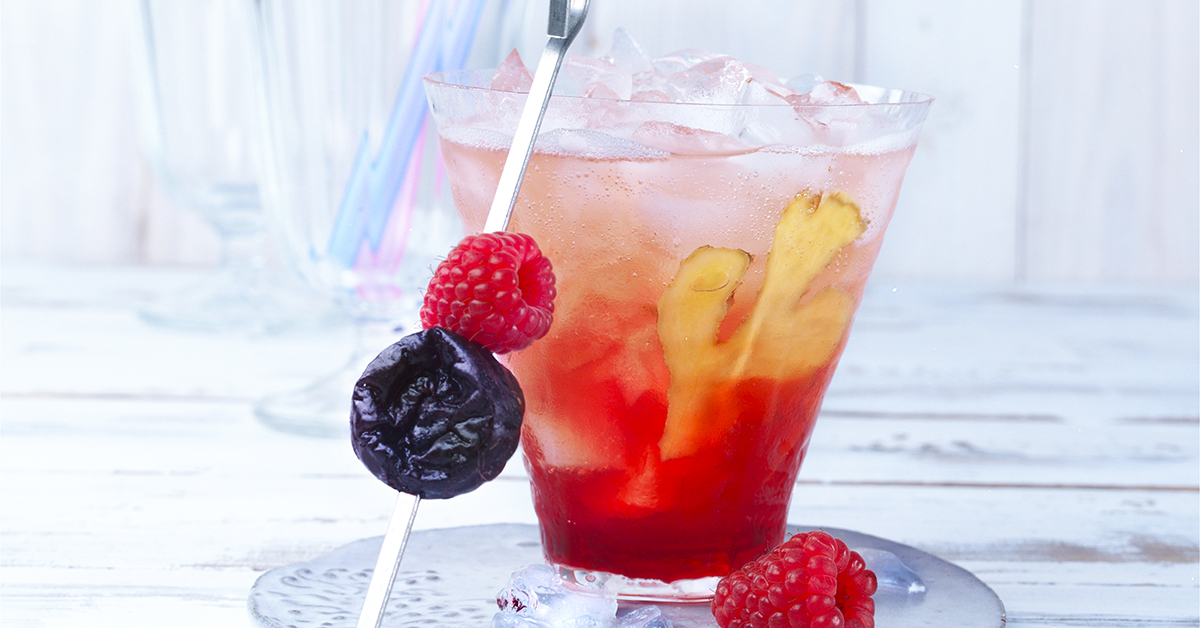 Ingredients
100 g raspberries (fresh or frozen)

200-250 g crushed ice

200 ml Sunsweet prune juice

200 ml cranberry juice

4-8 teaspoons lime juice

200-300 ml ginger lemonade

(alternative: mix ginger ale either with 1-2 tbsp. ginger juice or 1 tablespoon grated ginger)

For decoration:

1 piece (approx. 3-4 cm) ginger root

In addition:

4 long drink glasses

4 long thick straws

Instructions
Divide raspberries and crushed ice into 4 portions in long drink glasses. Mix prune juice, cranberry and lime juice, and pour them into glasses. Fill with ginger lemonade. Stick straws in the glasses. If desired, wash ginger, cut it into 4-8 slanting thin slices and add as decoration. Serve immediately.
Cocktail variant: add 20-40 ml gin.
Other recipes you might be interested in...