Tummy troubles are no joke, especially when you're travelling and especially when you have small kids in tow. But are digestive complaints - like constipation – just "one of those things" when the family is on the move or are there some simple steps that you can take to nip any potential problems in the bud?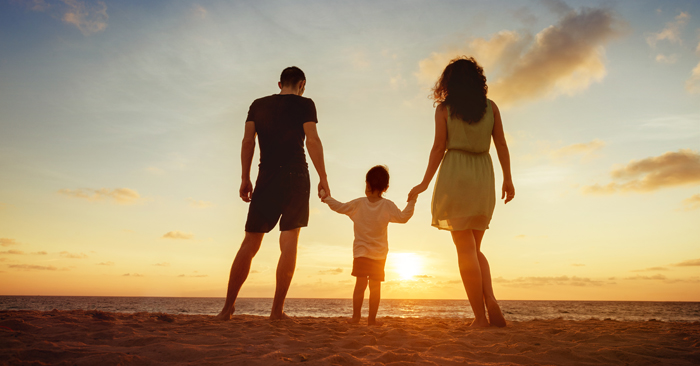 For many of us, holidays can mean:
Taking our eye off the healthy eating ball with far more treats in our diet than we're used to (and with far less fibre).
Getting dehydrated. As the sun comes up, temperatures rise making everyone a little hotter – and a little thirstier - than they're used to. And as the sun goes down, exotic cocktails can be a temptation for the grown-ups in the group. It's really important to keep fluid levels topped up but – sorry! – alcoholic drinks don't count.
Relaxing by the pool rather than swimming the length and breadth of it. All that sunshine can make physical exercise feel like way too much effort.
And that little trio can combine to upset the bodily functions that most of us are usually lucky enough to be able to take for granted, resulting in a sluggish digestion.
Digestion is a complex physical process and when the digestive system gets out of synch, the whole body can feel its effects. Digestive troubles are far from uncommon amongst holiday-makers. That's according to a survey by CondéNet and the California Dried Plum Board. More than 75% experienced occasional digestive problems while traveling and 42% suffered from constipation.
A sluggish digestion can quickly start to cause physical discomfort and even anxiety. So what can be done? We've pulled together our top tips for keeping things moving while you're on the move.
Choose Well
Make healthy food choices - wherever possible – and make sure you drink lots. Water and diluted fruit juices are both excellent choices as they can quench your thirst and contribute towards good nutrition.
Keep Moving
Make sure that you factor in some daily exercise when your routine changes. Even while you're travelling, it's usually possible to move around from time to time. And something as simple as a brief stroll or a quick stretch really can work wonders.
Plan Ahead
Stock up on a selection of healthy, on-the-go snacks to take with you. Prunes, for example, are proven to promote healthy digestion. You can take the fruit with you, wherever you go. And the best news? Prunes are absolutely delicious!
Chill Out
Although it's not usually stress itself that causes health problems – like digestive issues - but how you handle that stress, it's still important to find ways to unwind that work for you. Don't forget to enjoy the journey!
Good digestive health – it's what we do!
At Sunsweet, we're passionate about good digestive health. Why not check out our top four tips for good digestive health and Simple Health Tips for People on the Go.
And if you're looking for more comprehensive info, you can download our Healthy Living Guide!
Bon Voyage!
Please Note: Prunes are good for digestion and help keep you regular, when 100g are eaten as part of a varied and balanced diet and an active lifestyle. Always consult a GP if you have any health concerns.