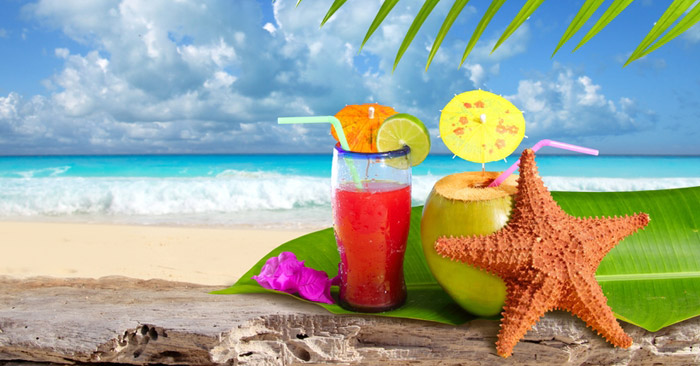 Is travelling a digestion nightmare? You're not alone. Dehydration, changes in diet, uncomfortable postures and lack of movement have been known to upset bodily functions often resulting in a sluggish digestion. Lack of fibre has also been proven to be a significant cause. And just when your system gets back in gear, it's time to take off again. So how do you beat the travel blues and stay healthy even while you're on the go and away from home?

Making healthy choices wherever possible (and walking about every couple of hours) can ease some of the imbalance, discomfort and anxiety. Sunsweet ® Prunes are a great solution. Prunes are proven to promote healthy digestion and the best part is, you can take the prunes with you wherever you go! Drinking naturally sweetened Sunsweet® Prune Juice is another easy healthy choice and it quenches your thirst and tastes great.
Whether you are suffering from a sensitive digestive system or blessed with a very strong one, disruptive sleep patterns, changing time zones, unhealthy food or new foods, dehydration, and the stress associated with travelling can take its toll on you. Frequent travellers often find it hard to get their health on track. Take a look at our travel tips below to help maintain your good health and reduce digestion problems.
Simple Health Tips for People on the Go
Take healthy on-the-go snacks whenever you leave home. prunes are easy to carry along.
Try to get the right amount of fluids; fruit and vegetable juices quench your thirst and contribute to good nutrition.
In a restaurant, ask the waiter questions about the menu to help you make healthy food choices.
For a long stay, find a local store to stock-up on some favourite healthy foods.
When travelling to a non-English speaking country, find a translation of your food preferences and intolerances, or search the Internet for this type of information prior to your departure.
Keep exercise in your day even if your routine changes.

Pack exercise bands or empty water bottles in your suitcase. You can fill the bottles with water when you reach your destination and use them for strength training exercises in your hotel room.
If possible, choose a hotel that caters to your wellness regimen. Today, many hotels have gyms, saunas and/or pools.
Download an exercise app onto your phone and do a quick workout in your hotel room.

Give yourself a chance to relax and digest your food before you exercise.
Reduce stress and digestive problems with lifestyle and stress management strategies. Remember it's not stress itself that causes health issues, but how you handle it. Find ways to unwind that work for you!
A sluggish digestion can become a regular issue forcing you to keep away from many foods you enjoy as well as causing discomfort and anxiety on a daily basis. Sunsweet® Prunes and Prune Juice are a delicious and effective way to combat your travel woes.