Whether you're a man or a woman, a child or a pensioner, whether you're looking for a strenuous workout or a more relaxing - even spiritual - practice, there's a style of yoga to suit you. And don't worry, uber-bendiness and hippy-print harem pants are optional. But the health benefits that you'll experience aren't. From boosting digestion to alleviating chronic conditions, there's lots to love about yoga!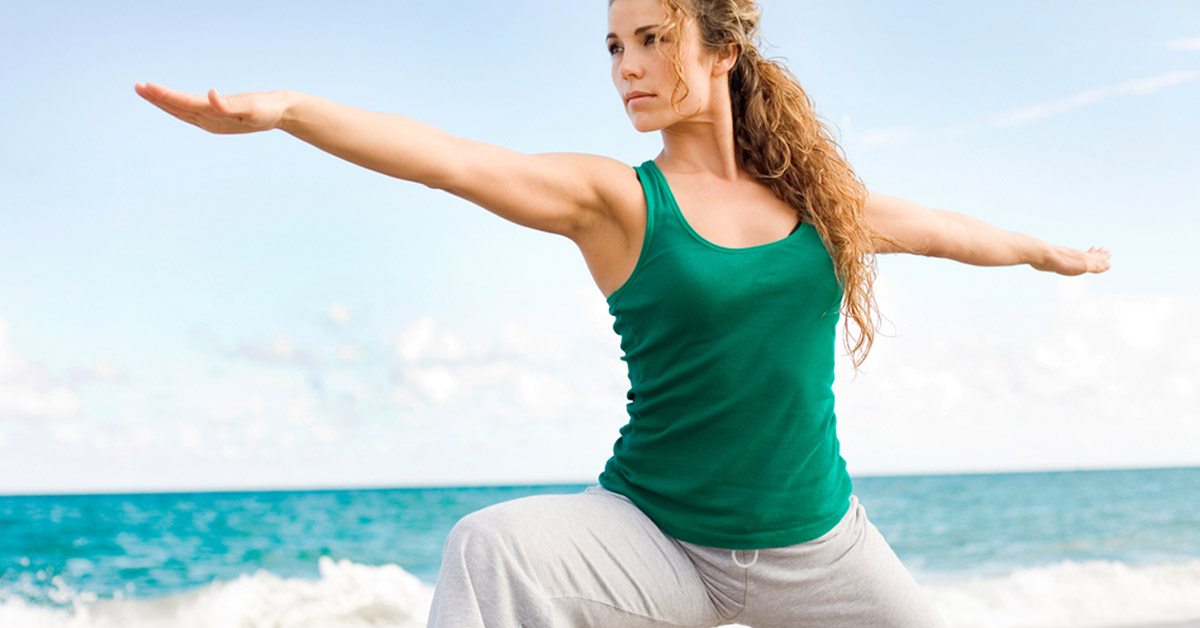 International Yoga Day
The first UN International Yoga Day took place in 2015, in recognition of:
The holistic benefits of the practice and its compatibility with the principles and values of the United Nations
How crucial it is for us all to make healthy lifestyle choices and to develop habits that support our physical and emotional wellbeing
Will you be inspired by this year's event – on the 21st June – to give yoga a go?
History
The idea of an International Yoga Day was first mooted by the United Nations after a compelling proposal from Indian Prime Minister Narendra Modi. In his proposal, Modi stated that, "Yoga is an invaluable gift from our ancient tradition. Yoga embodies unity of mind and body, thought and action ... a holistic approach [that] is valuable to our health and our well-being. Yoga is not just about exercise; it is a way to discover the sense of oneness with yourself, the world and the nature."
The Health Benefits of Yoga
The World Health Organization has implored member states to take steps to address the growing inactivity of individual citizens – an unhealthy trend that is a key risk factor in diseases like cancer, diabetes and cardiovascular disease.
According to the Mayo Clinic, a non-profit committed to clinical practice, education and research - the potential health benefits of yoga include:
Stress reduction, a better night's sleep, improved mood and an enhanced sense of well-being
Improved fitness, balance, flexibility and strength
Management of chronic conditions like heart disease and high blood pressure
Something for Everyone
Whatever your age or ability level, there's a yoga style and approach that is just right for you. From active kids who need an opportunity to wind down, after a hectic day juggling school, homework and after-school activities. To elderly people and those who are less mobile and would appreciate the mind, body and spirit benefits of a gentle armchair practice.
Here are a few of the more popular styles:
Hatha yoga is a foundation of all yoga styles and can be a good choice if you're looking to improve flexibility. It's controlled breathing can help improve oxygenation of the body and alleviate stress.
Iyengar yoga: Using Props - belts, blocks and pillow-like bolsters – that assist with correct alignment, it is gentle and can work well for those with an injury or a chronic condition.
Ashtanga yoga can offer a new challenge for those who already have a decent level of fitness.
Bikram Toya: Bikram yoga is the favourite of anyone who loves to sweat! The poses are done in a heated room to facilitate the release of toxins and designed to provide a challenging, invigorating, rejuvenating yoga experience.
Whatever style you choose, an initial one-to-one session with an experienced teacher can be really worthwhile, to assess your unique needs and to get you off to the best possible start.
Find yourself a nearby class, get yourself signed up for a course and enjoy the sensations of lightness, ease and relaxation that will surely follow. Bliss!
PS If you're feeling inspired about getting your body moving, why not download our Healthy Living Guide? Good luck!
Please Note: Prunes are good for digestion and help keep you regular, when 100g are eaten as part of a varied and balanced diet and an active lifestyle. Always consult a GP if you have any health concerns.