Summer weekends are a brilliant opportunity for catching up and chilling out. There's one very simple trick that you can have up your sleeve, to ensure that you have as much fun during your get-togethers as your guests: advance planning!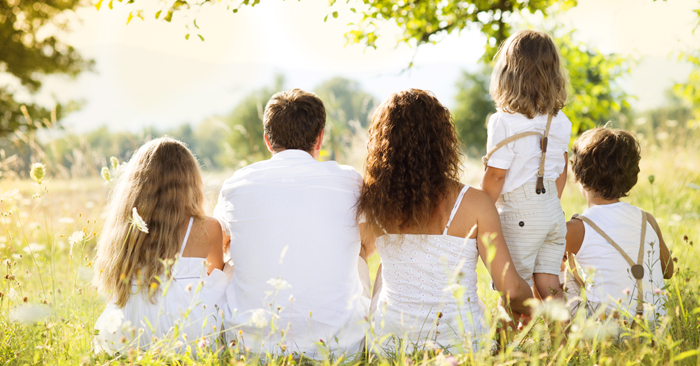 Keep your menu simple
A showstopper dish – like a marinated whole chicken or a side of salmon with a herby crust - can be put in the oven and left to its own devices. And then around an hour before your meat or fish is ready, pop some baby new potatoes into the oven, too. Keep the potatoes whole and unpeeled and toss them in oil, herbs - rosemary works well – and a little sea-salt. Simple and delicious.
Enlist help
Guests often ask if they can bring something to gatherings so don't be too shy to answer, "yes, please!". Give each guest a theme, for a salad, and leave them to it. A green salad, maybe, or something tomato-based or involving mixed beans. You could even ask them to bring a fruit salad, for pudding. And – if they're stuck - you can always signpost them to our recipe pages, for inspiration!
Keep everyone moving
A great way to break the ice at summer events – especially when there are little people involved – is to ask each family to share their favourite outdoor game idea. Tag. Hide and Seek. Pretty much anything involving bubbles or balloons. The fun factor will be boosted instantly. You'll all work up an appetite for that yummy, healthy meal. And the kids will have bonded well enough to continue the fun, after the food, while the adults enjoy a well-deserved rest.
When it comes to summer celebrations, prunes are something of an unsung hero. And yet they can add a fruity scrumptiousness to a range of dishes and drinks. For sweet and savoury nibbles, think prunes baked with chorizo or – even simpler – flavoured mixed nuts (most supermarkets stock an interesting selection) combined with chopped prunes. As part of a fruity marinade or BBQ sauce, prunes add a rich flavour that complements a range of meat and fish and livens up grilled veggie kebabs. Prunes make a zingy addition to salads – both savoury and sweet. The fruit is the perfect partner for choc-themed puds – prune brownies, anyone? And prune juice makes a fabulously flavourful base for a range of drinks from smoothies to mocktails, from fruity cocktails that are strictly for the grown-ups to refreshing frozen treats that the whole family will love.
Our recipe pages are full of ideas for you to follow or be inspired by. And our comprehensive guide to entertaining is packed full of tips to help your summer celebrations sparkle!
Please Note: Prunes are good for digestion and help keep you regular, when 100g are eaten as part of a varied and balanced diet and an active lifestyle. Always consult a GP if you have any health concerns.