Spring has well and truly sprung and the Easter holidays are very nearly upon us. This is a time of year when many of us - over the long, bank-holiday weekends - can take a well-earned break and enjoy the (hopefully!) improved weather. There really is no better season than the spring for laying new foundations for a healthier lifestyle for the months to come.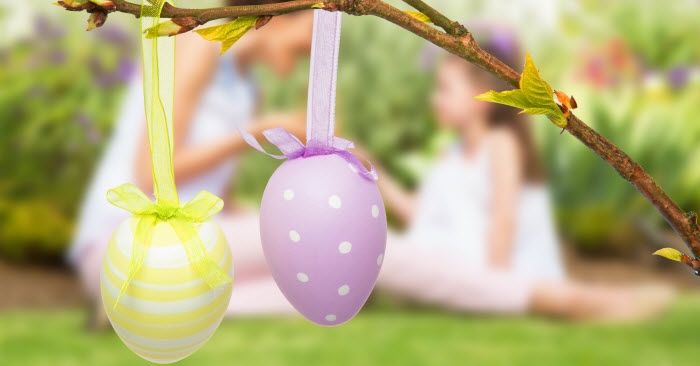 Outdoor Fun
The onset of brighter and warmer and longer days makes the great outdoors feel even more appealing than ever. Having the support of your friends and family is a very strong motivator for getting – and staying – active. But, let's face it, getting active with a gaggle of buddies is just more fun! Exercise really doesn't feel like exercise when it involves gathering together a fun-loving group – the more the merrier - and larking about outside. All you need to do is tailor your activities to suit the age and agility of your group and get stuck in. From horse-riding to hide and seek. From golf to geocaching. From tree-climbing to tennis. From surfing to sand-castle building. The only real rules? Have lots and lots of fun!
Our top three tips for alfresco exercise:
Ring the Changes:

Get together with your getting-active group – ahead of time - to brainstorm ideas for activities, to keep things fresh and fun.

Get Scheduling:

Synchronise calendars, set a date and a time and stick to it – no matter what the weather. A few spots of rain should definitely not stop play!

Fuel the Fun:

There's nothing like exercising out-of-doors to work up an appetite! Why not check out our recipes pages for a whole host of yummy and portable, prune-related ideas?
Rainy Day Activities
And if the weather lets you down? Buzz on over to our Easter section where you'll find a trio of Easter-themed projects to choose from. Kids of all ages will just love our colourful craft activities. There are printable templates and easy-to-follow instructions to create Baby Chick Easter Decorations, Bunny Rabbit Pen and Pencil Holders and Bunny Boxes. And if you find yourself with some spare time over the bank-holiday weekend? You could always rustle up a batch of sweeties – check out our recipe pages for inspiration – and present them, as gifts, in one of our Bunny Boxes.