In the last decade, our use of the internet has skyrocketed. It's been blamed for many things including our increasingly sedentary lifestyles. And yet it remains a significant part of our everyday lives despite all of the negative and downright fear-mongering headlines. But can technology actually have a role to play, in helping us to create balanced, happy and healthy lives?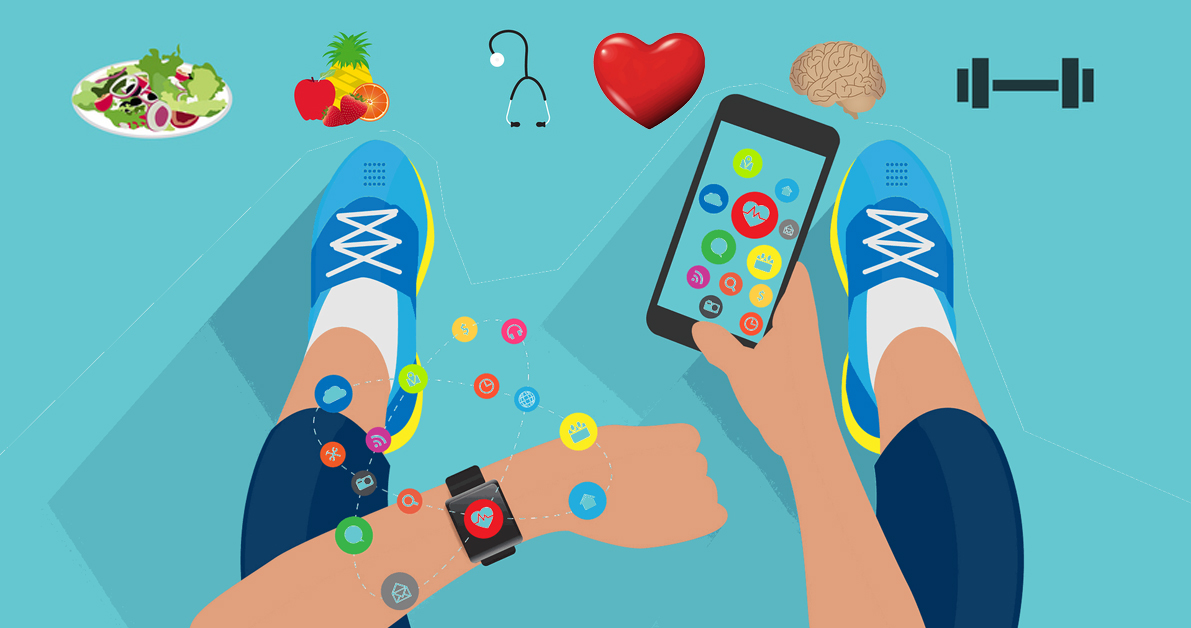 Despite being a huge part of modern lives, the online world often gets a bad rap. If you believe what you read in the press, we've replaced couch potato habits for mouse potato habits – equally sedentary and unhealthy - and spend every spare moment surfing the net. Social media – in all its iterations - has been blamed for poor body image and low self-esteem across the entire range of demographic groups. And there seems to be a grain of truth behind the fear.
In England alone, according to the UK communications regulator, Ofcom, people now spend twice as much time online compared with 10 years ago and it would be safe to assume that it is a similar story all across Europe. Much of that time, of course, is spent immobile. And stats from the medical journal, The Lancet, suggest that inadequate exercise is responsible for more than 5 million deaths globally each year. Sobering stuff.
But is there a silver lining to the techno cloud?
At its very best, the internet offers a diverse resource of up-to-date, educational material that is both entertainingly written and accessible. Much of it is absolutely free. And our blog, of course, is an excellent example! Whether you choose apps or websites, social media or online newsletters, there's lots of content out there to support you in your quest for a healthier lifestyle. Check out our top 3 techno tips, be selective and get informed.
Newsletters – Choose reputable sources

Sign up to a couple of lifestyle-related online newsletters. Choose ones from trusted sources, that cover topics that interest you – info overload is not our goal, here – and get inspired with everything from recipes for healthy and speedy mid-week dinners to tips on keeping active, whatever the time of year.

Workout Videos Online

Don't let good habits around physical activity slip. It's far better to maintain an exercise programme throughout the year so that it becomes just another part of your daily routine, something that's as automatic as brushing your teeth. And this is another area where technology can be your ally. Whatever form of exercise you enjoy – from boxercise to yogalates – you'll be sure to find an online workout that floats your boat. Bung a one-pot-wonder into the oven – remember to keep things healthy! – and, while it cooks, pop on your workout video of choice and get moving.

Monitoring Fitness Progress

Whether it's monitoring your daily calorie intake with sophisticated food diaries, tracking your levels of physical activity, learning relaxation techniques like mindfulness or even keeping an eye on your menstrual cycle, there's an app for that! Speaking to Fox News, Scott Snyder – an innovator in the field – said, "The ultimate goal of most of these apps is to change behaviour. Small changes are a big overall win for health." We couldn't agree more!
As with most things, getting a good balance is crucially important. Everything in moderation – including technology – and you won't go far wrong!
Looking for more inspiration? Why not check out our Healthy Living Guide?
Please Note: Prunes are good for digestion and help keep you regular, when 100g are eaten as part of a varied and balanced diet and an active lifestyle. Always consult a GP if you have any health concerns.