No matter what your age or life-stage, life is busy. And snacking is just an everyday part of our busy, contemporary lives. Although many of us will eat more snacks over the course of a day than we realise, there's nothing inherently wrong with snacking. Of course, overeating – no matter what food you plump for - is likely to result in weight gain. But there's evidence to suggest that nutritious snacks can – and indeed should – form part of a healthy balanced diet.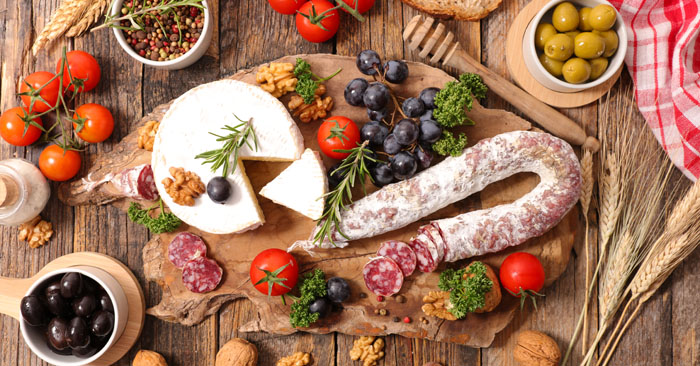 Choosing healthy snacks can help to manage hunger, in the short-term, and reduce the likelihood of bingeing at mealtimes. Nourishing and warming snacks can give our bodies a much-needed boost on dark and cold days. In cold and flu season, immune-system boosting nutrition is more important than ever. And for children – who tend to shoot up suddenly - it's important to fuel growth spurts with nutritious food choices. Children have smaller stomachs than adults, though, meaning that they feel fuller quicker and so snacking can be a good way to meet those extra nutritional needs. The trick is to choose snacks that can kick hunger into touch while, at the same time, being nutritionally beneficial and keeping calorie counts low.
So how can that be done?
When hunger strikes, it's all too easy to grab whatever is to hand. And if it's chocolate bars and packets of crisps that are to hand, it can be extremely difficult to resist temptation. But foodstuffs that are high in sugar, saturated fat and salt can - over time - lead to health problems like heart attacks, strokes and diabetes.
Fruit has an important role to play in healthy snacking. And dried fruit like prunes – with their lengthy shelf-life - can offer a tasty, convenient and healthy choice.
Portion control is important when making between-meals choices, try to limit snacks to about 100 calories. Enjoyed straight from the pack, four Sunsweet prunes make a deliciously sweet treat.
When choosing drinks, try to consider their health benefits, too. Hot chocolate is a lovely, warming treat but warm fruit-juice based drinks can be just as satisfying and pack a nutritious punch, too. We have a lovely selection on our website.
For perfectly portable, flavour-packed treats that the whole family will love, why not hop over to YouTube and check out our video for a step-by-step guide to making Energy Balls?
And did you know?
Prunes have a low Glycaemic Index (GI) of 29, which means that their sugar is released relatively slowly on digestion, helping to avoid the "rush-and-slump" that can be associated with other snacks.
Please Note: Prunes are good for digestion and help keep you regular, when 100g are eaten as part of a varied and balanced diet and an active lifestyle. Always consult a GP if you have any health concerns.