Time pressures, for many of us, seem to be rising both exponentially and relentlessly. Families with young children, in particular, seem to be constantly on the move with even the tiniest of tots having a packed schedule. Meals eaten together, up at the table, have become more of a special occasion thing than an everyday thing. And snacking has become just a regular part of our time-strapped, modern lives. Not all snacks are created equally, though!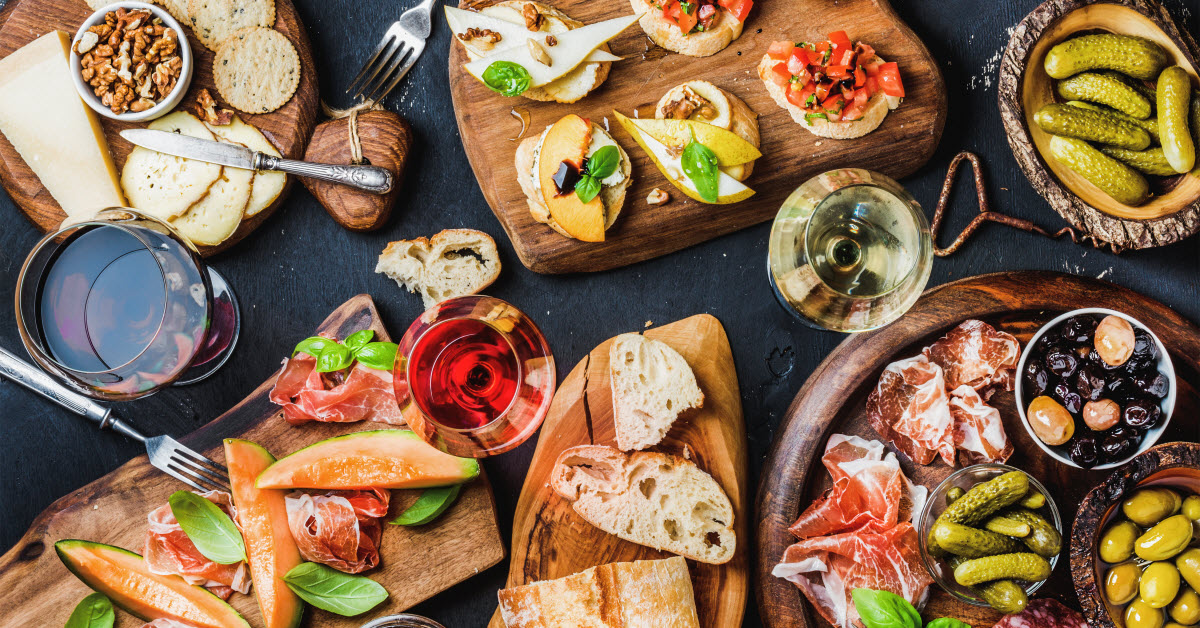 With so much of the food that we consume being eaten "on the hoof", it's important to opt – wherever possible - for snacks that pack a nutritious punch without piling on the pounds.
The stats on obesity, from the World Health Organisation, are startling:
Worldwide obesity has more than doubled since 1980.
By 2014, almost 40% of the world's adult population was deemed overweight.
And obesity is preventable.
Planning Ahead
Used tactically, and as part of a generally healthy and balanced diet, snacks can help to manage hunger and reduce the likelihood of bingeing, at mealtimes. But it really does pay to plan ahead. Why not try pulling together a menu of easily-prepared snacks, that the whole family will love, and that can be enjoyed on a myriad of snacking occasions? Think lunchboxes, pre-exercise pick-me-ups, breakfast on-the-run...
Healthy Choices
Naturally, it makes nutritional sense – apart from when having a very occasional treat – to make healthy choices, to avoid snacks that are high in added sugar, fat and salt. We do understand, though, that it can be tricky to work out what is healthy and what isn't when it comes to snacks. For example, processed fruit snacks – some of which actually have added sugar - are blurring the boundary between confectionery and traditional, unprocessed dried fruits. But the great news is that sweet and tasty treats are far from being an absolute no-no. "Traditional dried fruits have historically been considered a nutritious snack choice in parts of the world where abundant sunshine enabled drying fruits for preservation, such as the Eastern Mediterranean and Middle East. They all provide dietary fibre, are virtually fat and salt-free and each provide a range of essential micronutrients, such as potassium, copper, manganese, iron and vitamins A, E, K and niacin.", says Jennette Higgs, Consultant Dietitian at the California Prune Board.
Recipe Ideas
And prunes are an excellent example of these traditional dried fruits. They can be enjoyed on their own, straight from the pack, but they're also the basis for a whole host of super-satisfying goodies. Our website is a brilliant resource with countless healthy-snacking recipe ideas. Why not have a look and bookmark a few that take your fancy? And if you're a YouTube kind of person, check out our video for a step-by-step guide to making Energy Balls. They're perfectly portable, flavour-packed and sure to be a big hit with the whole family!
Mums-to-Be
And did you know that snacking is especially important for mums-to-be? It can:
Boost those flagging energy levels
Help to keep nausea at bay
And, when high-fibre options are chosen, help to alleviate constipation
Why not take a look at our dedicated pregnancy website for lots more hints and tips?
Please Note: Prunes are good for digestion and help keep you regular, when 100g are eaten as part of a varied and balanced diet and an active lifestyle. Always consult a GP if you have any health concerns.