Beach body ready. It's a phrase that can strike fear into the hearts of the best of us! So, what's the skinny? Are crash diets a no-no? The jury may still be out on crash diets. So is there a less drastic and more long-term approach that we can take?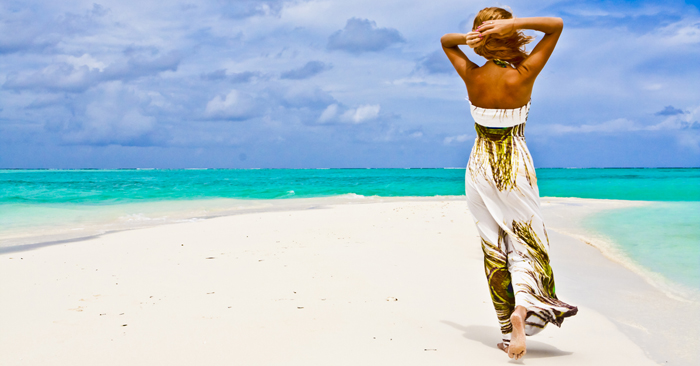 Do crash diets work?
The jury is out on crash diets. One study of 200 obese adults, published in The Lancet, found that although crash-dieters did lose weight, the approach can be dangerous. That's because it's tricky to get all of the nutrients that the body needs when you significantly reduce food intake. So, this summer, why not take a less drastic and more long-term view?
Is there a different approach?
Overeating of any kind is likely to lead to weight gain. But research from Liverpool University suggests that eating 140-170g prunes daily, as part of a weight control diet, may have a positive contribution to weight loss.
Whether you're at a music festival, having a picnic, on-the-road with the family or just going about your daily business, snacking is an inevitable part of contemporary life. It goes without saying that unhealthy snacks like crisps, biscuits and fizzy drinks should be limited to being an occasional treat. But there is evidence to suggest that nutritious snacks can – and indeed should – form part of a healthy balanced diet.
What's the science on snacking?
According to the Mayo Clinic, choosing healthy snacks can help to manage hunger and reduce the likelihood of bingeing at mealtimes. The trick is to choose snacks that are satisfying, nutritionally beneficial and relatively low in calories. Because prunes are a fruit - and so lower in energy density than many other snacking options – they can make a convenient, healthy choice when consumed as part of a balanced diet and healthy lifestyle.
Why do we overeat?
Experts in psychology tend to agree that there can be a range of complex, emotional issues behind our propensity to overeat. Learning to tune in to your body and to identify what acts as a trigger for you may be enough for you to make the adjustments needed to reach a healthy weight and to stick to it, long term.
Reason #1 You're constantly on the run

When life is busy and you're regularly eating on-the-hoof - grabbing what you can, when you can – your eating patterns can end up muddled. You may not be able to remember the last time you sat down for a proper meal. But day-long snacking can prove surprisingly calorific! Try to take a more mindful approach. Plan ahead so you've got a more inspiring store-cupboard. Have a repertoire of recipes for simply-prepared dishes up your sleeve. And promise yourself that – from now on - you'll take a little time out of your day to enjoy your meals.

Reason #2 You're craving something other than food

Maybe you're tired or stressed or both – it's not uncommon with our hectic lifestyles, after all! Try to be aware of what's going on for you. If you're in need of comfort, try not to make food your first port of call. Call a friend. Get outside for a stroll. Give yourself a hand massage. Sometimes a little TLC can go a long way towards filling that gap.
Have a happy and healthy summer!
Please Note: Prunes are good for digestion and help keep you regular, when 100g are eaten as part of a varied and balanced diet and an active lifestyle. Always consult a GP if you have any health concerns.