Everything you ever wanted to know about prunes – and, quite possibly, a little bit more besides - all in one place! Check out our official, super-informative Q&A on all things Sunsweet prune-related. The Top 6 Questions We're Asked About Prunes.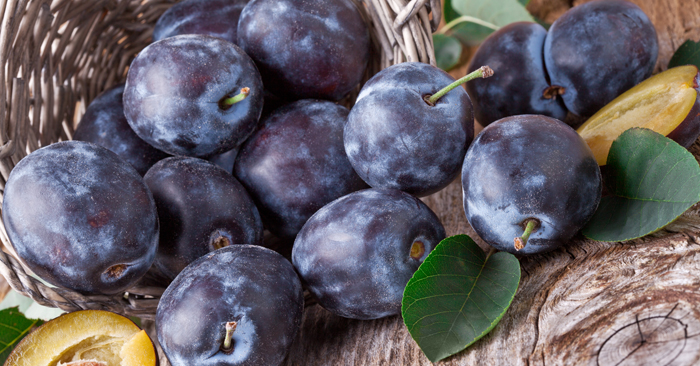 Are prunes gluten-free?

Reports suggest that – for a whole host of reasons - as many as one in four of us are now attempting to live gluten free. Gluten is the protein that is found in grains like wheat. And with things like bread, pasta and cereal being such a staple of everyday meal planning, going gluten free isn't easy. But the good news? All fruit is naturally gluten free and so a serving of prunes or a glass of prune juice can be enjoyed whenever you like. You can even add them to your favourite coeliac-friendly recipes to give them a sweet and fruity twist.

Are prunes suitable for people with diabetes?

Experts recommend that to keep blood sugar levels steady, we aim for a diet with an overall GI of 50 or less. But, happily, that doesn't mean that sweet and tasty snacks like Sunsweet prunes are a no-no. Harvard Medical School found that the GI of pitted prunes is around 29 making them a low-GI fruit that doesn't dramatically affect blood sugar and insulin levels.

Do prunes contain sugar?

Prunes contain no added sugar. They are simply dried plums: one plum becomes one prune, just with the water removed. During the plum-prune drying process, sucrose is hydrolysed to glucose and fructose so prunes contain minimal sucrose. And prunes are classed as whole fruit so they can contribute towards achieving your 5-a-day, as well as boosting your daily fibre intake.

What effect do prunes have on the digestive system?

For centuries, prunes – and prune juice - have been associated with good digestive health. But now there are scientific findings to support that association, too. Research has shown that - when 100g of prunes are eaten daily, as part of a varied and balanced diet and an active lifestyle – they can assist with normal bowel function just as much as fibre supplements. In fact, prunes should be considered as a first line therapy when it comes to maintaining a healthy bowel.

What is the connection between prunes and strong bones?

Research suggests that prunes, due to the nutrients they provide, could be beneficial for bone health. Prunes contain vitamin K and manganese that - among other functions - have direct benefits for bone health. Prunes are also a source of vitamin B6 which helps make healthy blood cells in our bone marrow and maintain normal hormone levels including those involved in bone health.

And, our favourite, just how exactly does a plum become a prune?

It's simple, really. Sunsweet prunes are a special variety of sun-ripened plums that have been dried to remove some of the water. A variety with an exceptionally high sugar content, these "Improved French" variety of plums give Sunsweet prunes their distinctively delicious taste; rich and fruity with notes of creamy vanilla. The dried fruit contains similar levels of nutrients – such as fibre - to fresh plums, while offering the added benefit of year-round availability and a long shelf life.
Please Note: Prunes are good for digestion and help keep you regular, when 100g are eaten as part of a varied and balanced diet and an active lifestyle. Always consult a GP if you have any health concerns.