Peanut Butter & Prune Jam Sandwich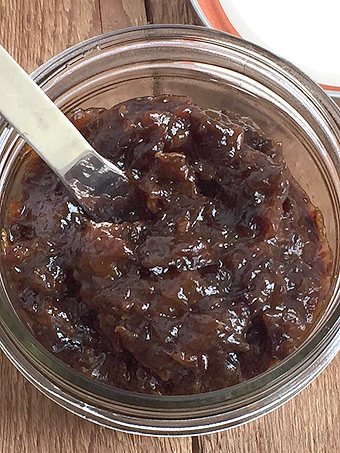 Ingredients
1 tablespoon prune jam (recipe below)
1/2 tablespoon natural peanut butter
1 slice sprouted whole grain bread, halved

For the Prune Chia Jam:
16 SUNSWEET prunes
1/4 cup hot water
1/2 teaspoon pure vanilla extract
1/8 teaspoon sea salt
1 tablespoon chia seeds (optional)
Instructions
Make prune jam (recipe below).
Spread peanut butter and jam onto bread halves, put halves together and cut in half again to make 2 mini-sandwich squares.
Prune Chia Jam
In a food processor, pulse SUNSWEET prunes, water, vanilla and salt until semi-smooth.
Optional: Stir in chia seeds.
Store in a sealed container in the fridge for up to 2 weeks. Makes 12 tablespoons.
Recipe Categories
Canapes and Savoury Snacks, LP Bone Health, LP Prep Under 15 mins,
Recipe Tags
["Prep under 15 Mins"]
12, 27, 25,
Other Recipes you might like...