Creamy Vanilla Prune Popsicle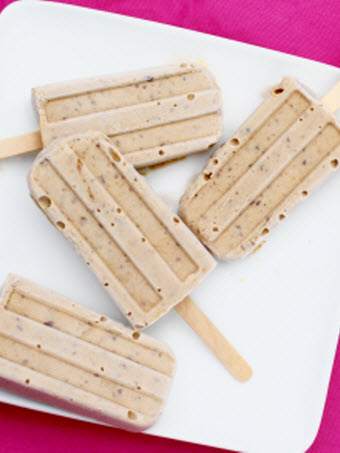 Ingredients
10 SUNSWEET prunes\r
4 tablespoons hot water\r
2 cups 2% plain yogurt\r
1 tablespoon honey\r
1 teaspoon pure vanilla extract\r

Instructions
In a food processor, puree SUNSWEET prunes and hot water until smooth. Add in yogurt, honey, vanilla and pulse until combined.
Spoon mixture evenly into 6 popsicle molds and freeze for at least 4 hours.
Optional: Add a layer of granola in the middle of each popsicle.
Recipe Categories
Desserts and Sweet Treats, LP Bone Health,
Recipe Tags
9, 27,
Other Recipes you might like...