Prune Puree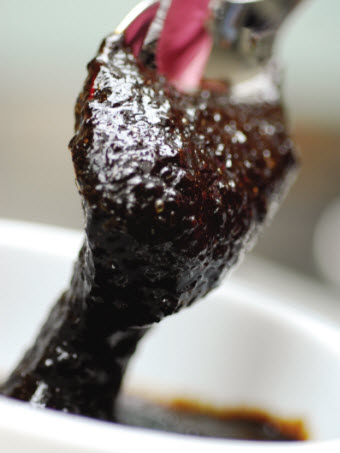 Ingredients
Ingredients:\r
250g SUNSWEET prunes\r
6 tablespoons hot water
Instructions
Mix the prunes and water together and liquidise until it reaches the consistency of single cream.
Prune Puree can be used in cakes, biscuits and muffins and is a much healthier alternative to cooking fat. And finally, to help with some of these ideas and recipes below we have developed a packet of chopped prunes, just to make using them even easier.
Another great idea for using prunes is as a substitute for cooking fat. This can be done by using the simple directions below to make Prune Puree. You get all the nutritious benefits of SUNSWEET® prunes and it's so simple you don't even have to change the measurements, just swap each gram of cooking fat for a gram of prunes. It's so good, you can use it in almost everything, and because it's blended with water, the taste of the prunes does not interfere with your recipe. Isn't it time you got your goodness naturally?
Recipe Categories
Sauces and Relishes,
Recipe Tags
Vegetarian/Meatless,
Other Recipes you might like...