Apple Nutmeg Smoothie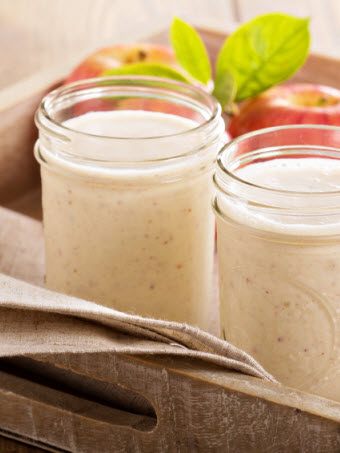 Ingredients
1 apple, peeled, cored and chopped
3 ounces apple juice
4 ounces SUNSWEET prune juice
1/4 tsp. freshly grated nutmeg
Instructions
Add the apple to the prune juice, apple juice and nutmeg.
Blend until smooth.
Pour into a tall glass and sprinkle a little nutmeg on top for garnish.
Recipe Categories
Breakfast, Drinks and Smoothies, LP Gluten Free, LP Prep Under 15 mins, LP Prune Juice Recipes,
Recipe Tags
Vegetarian/Meatless, Gluten Free, Vegan, Prep under 15 Mins,
Other Recipes you might like...