Summer is the perfect time for relaxed informal get-togethers' with family and friends to enjoy each other's company and share some food. And the entertaining highlight of many a long and lazy summer's day? The good old BBQ grill! Read on for hints and tips and how to wow them all with the ultimate Spicy Prune BBQ Sauce recipe.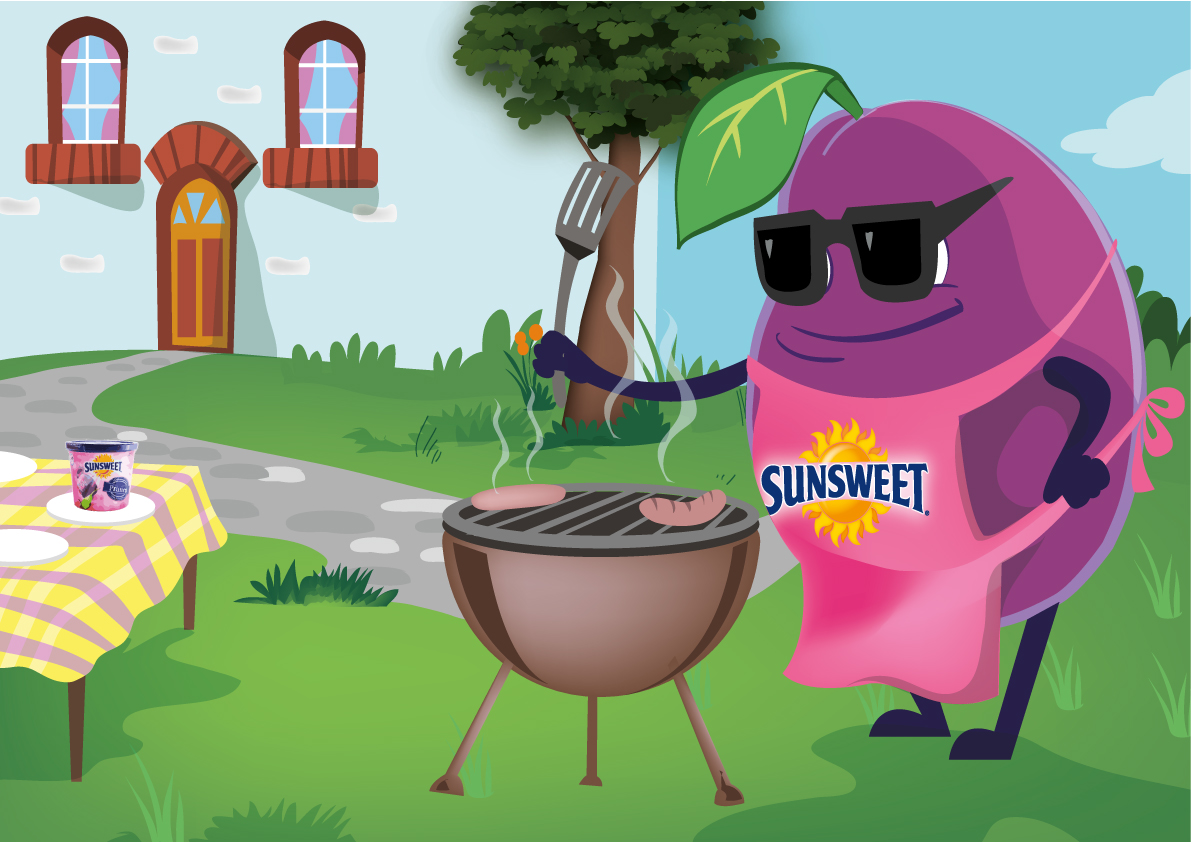 King of the Grill!
What is it about this time of the year that sees so many men take up position as King of the Grill? Is it a throwback to the ancient days of the hunter-gatherer? Is it the ritual of lighting the fire, the thrill of an ever-so-slight risk of danger? The joy of being outdoors? Of hanging out with the rest of the menfolk? Of showcasing culinary prowess away from the limitations of the kitchen… and the obligations of the washing-up? Perhaps it's destined to remain one of life's unsolved little mysteries!
Whoever ends up doing the cooking, there's so much more to BBQ food than processed burgers and well-sizzled sausages. This year, why not wow your friends and family with BBQ fare that's tasty, easy-to-prepare and super-nutritious, too?
Keeping things healthy
BBQing is such a wonderful way to combine two of life's great pleasures: enjoying the great outdoors and eating good food with family and friends. And, with just a little bit of forward planning, healthy lifestyle choices and eating habits don't have to fall by the wayside the moment the grill is fired-up.
Choose:
Leaner cuts of meat – chicken, steak, chops.
Fish – salmon, monkfish, prawns, tuna, even a whole stuffed fish like mackerel.
Colourful veggie kebabs – peppers, red and white onions, mushrooms, courgette, cherry tomatoes, tofu.
Baked spuds – as long as you go easy on the butter! – are super-filling and low in fat.
Ditch the white bread-rolls and serve an appetising selection of fresh salads, instead. Chopped fresh and dried fruits, nuts and seeds are a great way to add texture and crunch. And when it comes to dressings, choose fruity chutneys and relishes rather than relying on those calorie-laden sour-cream and mayo options.
Our easy to prepare Spicy Prune Barbeque Sauce is the perfect accompaniment to meat, fish and veggie grills.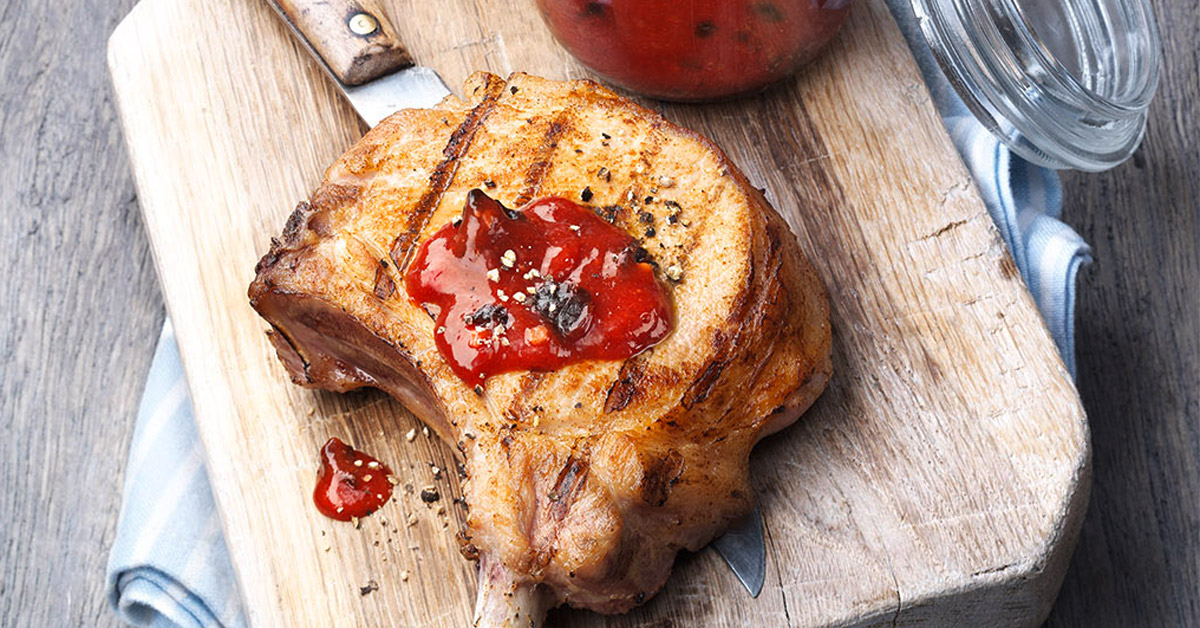 Ingredients
Ingredients for approx. 625 ml:

Prep time: approx. 30 min

150g Sunsweet prunes

1 Onion (diced)

2 Garlic cloves (chopped)

1 tbsp. Oil

2 tbsp. Tomato paste

500 ml Ketchup

3 tbsp. Whiskey

5 tbsp. Worcester sauce

2 tbsp. Apple cider vinegar

3 tbsp. Brown sugar

1 tsp. Salt

½ - 1 tsp. Chili powder

1 tsp. Smoked paprika powder

Black pepper

Instructions
Cut the prunes into small pieces. Heat oil in a pan and fry onion on medium heat until glassy.
Add garlic, prunes and tomato paste and sautée lightly. Add Ketchup, Whiskey, Worcester sauce and Apple Cider Vinegar. Stir in sugar, salt, chili powder, smoked paprika and pepper.
Bring sauce to a boil and let simmer for 15 min, stir occasionally. Pour into clean jars and seal when cooled. The sauce can be stored for 4 weeks.
*Sunsweet tips: Did you know that prune juice can be used to tenderise meat? The fruity flavour complements both poultry and red meats. Soak kebab skewers in water first, to stop them from spontaneously combusting.
Looking for desert and finger food recipe ideas? Check out our Free 16 page Recipe Booklet.
Keeping upset tums at bay
The very best BBQs are remembered for all the right reasons, so don't let the fun and frivolity get in the way of food safety. According to the UK government's food safety agency, cases of food poisoning practically double during the summer months. And the main reasons for this rise are undercooked meat and bacterial cross-contamination amongst foodstuffs. Yeugh! So, this year, please make sure that you check out safefood.eu for some timely hints and tips on keeping things safe.
Have fun and eat (and stay) healthy!
Please Note: Prunes are good for digestion and help keep you regular, when 100g are eaten as part of a varied and balanced diet and an active lifestyle. Always consult a GP if you have any health concerns.